It was one of those days.  You know the ones were you have so much to do and another fives hours in the day wouldn't go amiss.
I'd very kindly been invited by Jane from Planned for Perfection along to this wedding industry showcase and didn't wanna miss it.  I'd seen IceTank studios in Convent Garden
in images often and was really keen to take a look, plus there was going to be a whole host of other industry peeps so always good to catch up.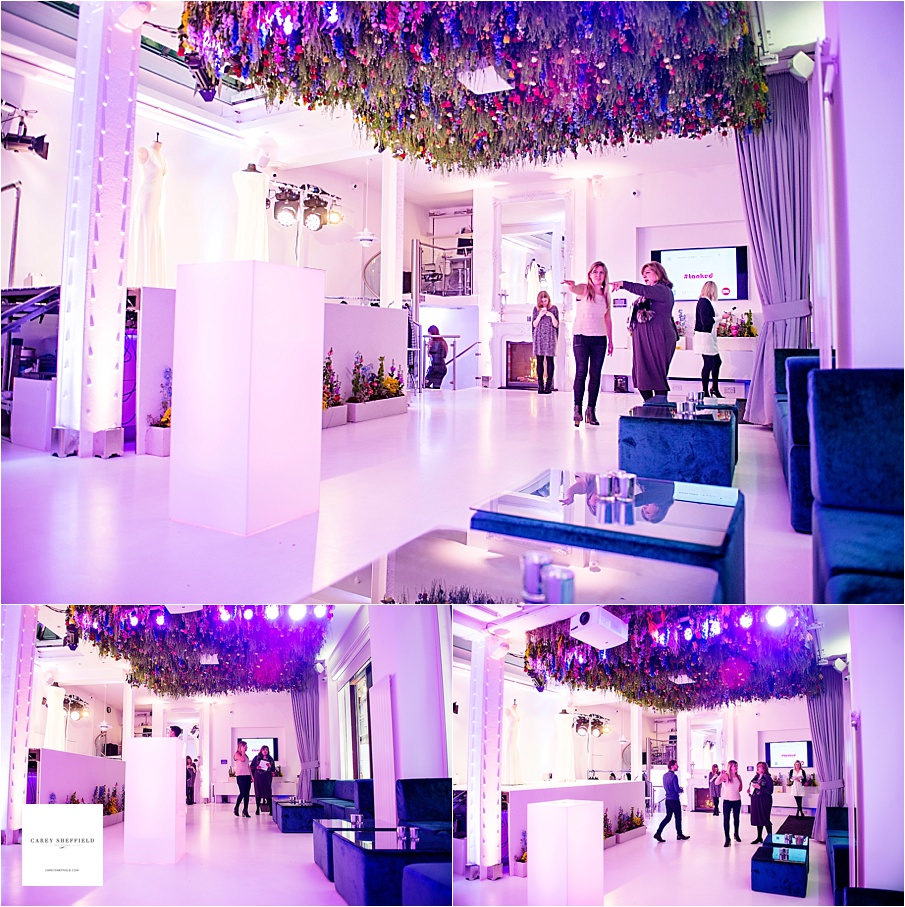 So despite having a portrait shoot that morning in Berkshire and needing to be back in Surrey by 3pm I readily agreed to go and went and got my jet engines out!!
Icetank studios are tucked away in a side street in Convent Garden, Londons West End, a perfect location.
A large picture window gives huge opportunity for dressing, display or pure voyeurism!  I thought up lots of ideas whilst there I was also reliably informed that shutters can also come down for privacy if required.
There were two events that day 'Wedding in a Tank' for all of us wedding suppliers & 'Party in a Tank' which was aimed at the fashion brands and agencies.
Wild about Flowers provided the most stunning flower displays, with a suspended ceiling display and exquisite arrangements all over the venue, they also held floral crown workshops downstairs for people to get all florally creative!  The scent was incredible..sorry you can't appreciate here.
Light Motif  were the production providers creating incredible lighting displays, something couples very often don't consider but for me is an essential ingredient to any event.  The lighting created a wonderful atmosphere and the #tank was warm and inviting prompting you to languish and chat on the fabulous Velvet Living sofas.  A wonderful shade of electric blue and perfectly luxurious to touch, such a shame I didn't have longer to lounge.  I was also pleasantly surprised to see a real roaring fire!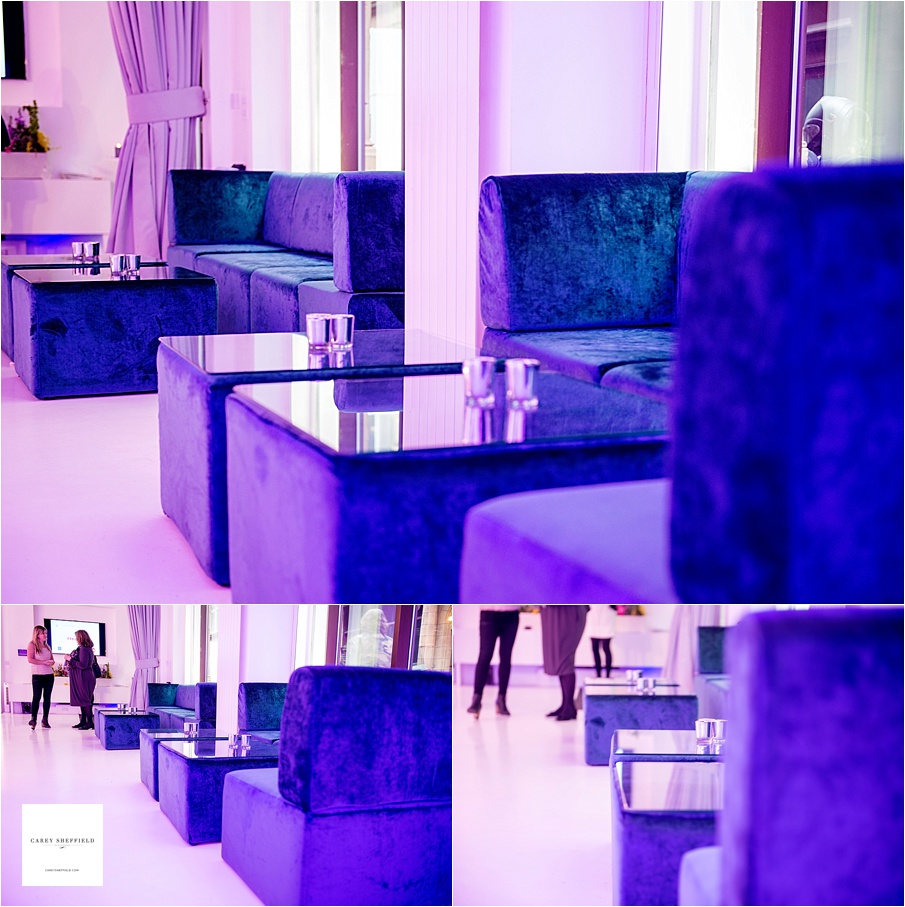 The Paper Girls hosted a wonderful master class giving people the opportunity to create their own Valentines Day Cards & Invites.
Refreshments and light bites were on offer from Purple Grape Catering, I just loved their Rhubarb & Apple juice and tasty bite size morsels..I can't cope with big pieces of food at networking events!  Nobody wants to watch you chew and chat and these lovely bites were the perfect mouth size, well for me anyway!

Finally, I was very pleased to meet the gorgeous designer Andrea Hawkes and get up close to her bridal designs, modelled beautifully by a staff member.  I look forward to her open day at their new showroom next week, see here for details.
More invites to these lovely events please! Frocks, Nibbles, Flower crowns..a chance for gorgeous pictures. Love it.