For 2014 & 2015 I have had the absolute pleasure of photographing the Lily Bella Bird Cage Veil Couture Collection.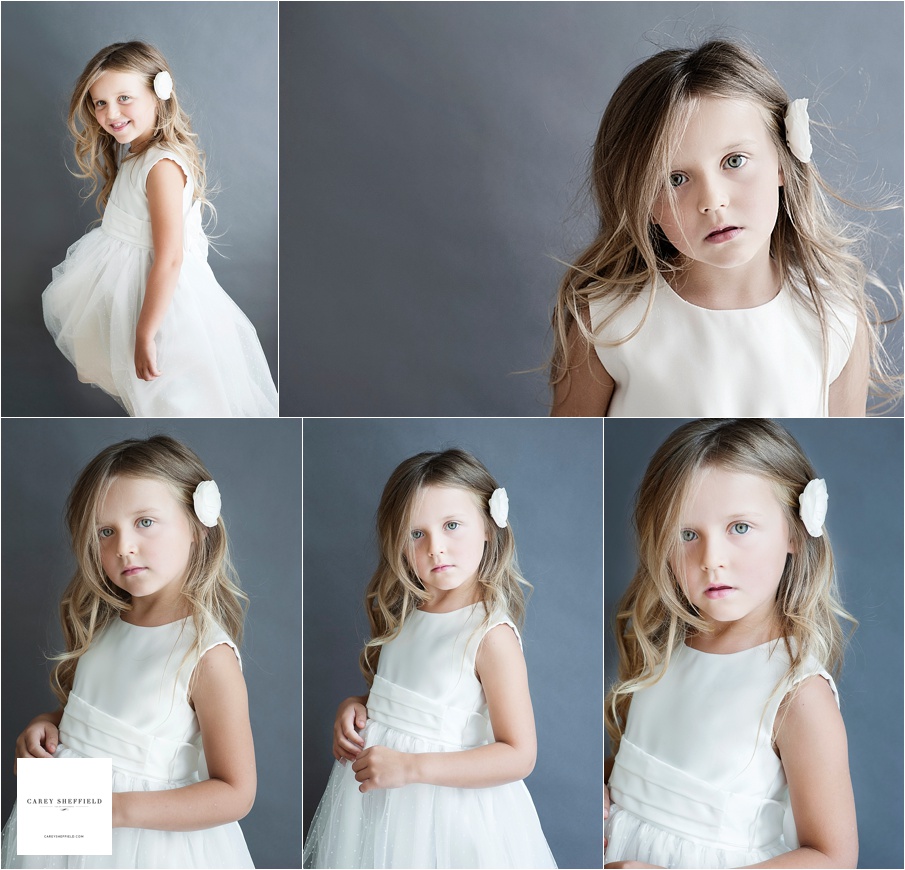 This is Lily, of course the name sake for the company, she makes an adorable model for the Flower Girl Collection that is hand made in their Buckinghamshire Studio.
Working with two stunning models Kathryn and Lucy it was an absolute pleasure to photograph them in my home studio.  Kathryn has a wonderful look, reminiscent of past eras, she reminds me of those wonderful actresses Ava Gardner & Vivien Lee.  For me this was the first time working with Lucy and she didn't disappoint.  An ethereal presence in the hair vines she was a lovely model to work with, you may have seen her of late on the TV too..she has appeared in Mr Selfridge & Eastenders to name but two of the well known shows she has appeared in.  I look forward to working with them both again very soon.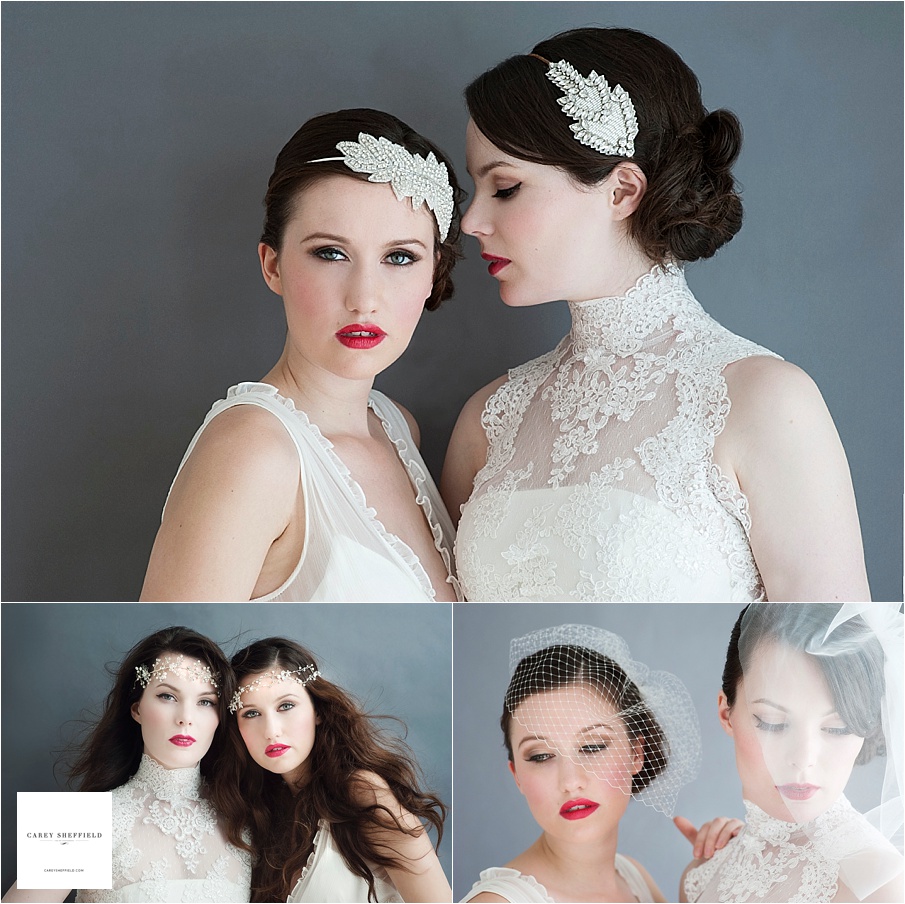 I was very honoured to be asked by Kirsty Griffiths owner and designer at Lily Bella to photograph her collections and am looking forward to working with her again for the third time in 2015 with what looks to be a very glamorous shoot.  It also meant I got to work with Joyce from Brides and Beauty..a great duo we make, lots of banter and fabulous to work with a friend who has produced wonderful looks for the models.  This year we also used Smile hair in Ascot for all of the up do's!  Thank you to Daniel at Smile for organising that for us.
To see more of the hair vine collection please follow this link: http://lilybella.co.uk/collections/2015-vine-collection
I love the Bird Cage Veils. Kathryn does an exceptional job of modelling them.  A bride will look nothing short of stunning and demure if she chooses this look for her wedding day. For more Bird Cage veils from Lily Bella please follow this link: http://lilybella.co.uk/collections/birdcage-veils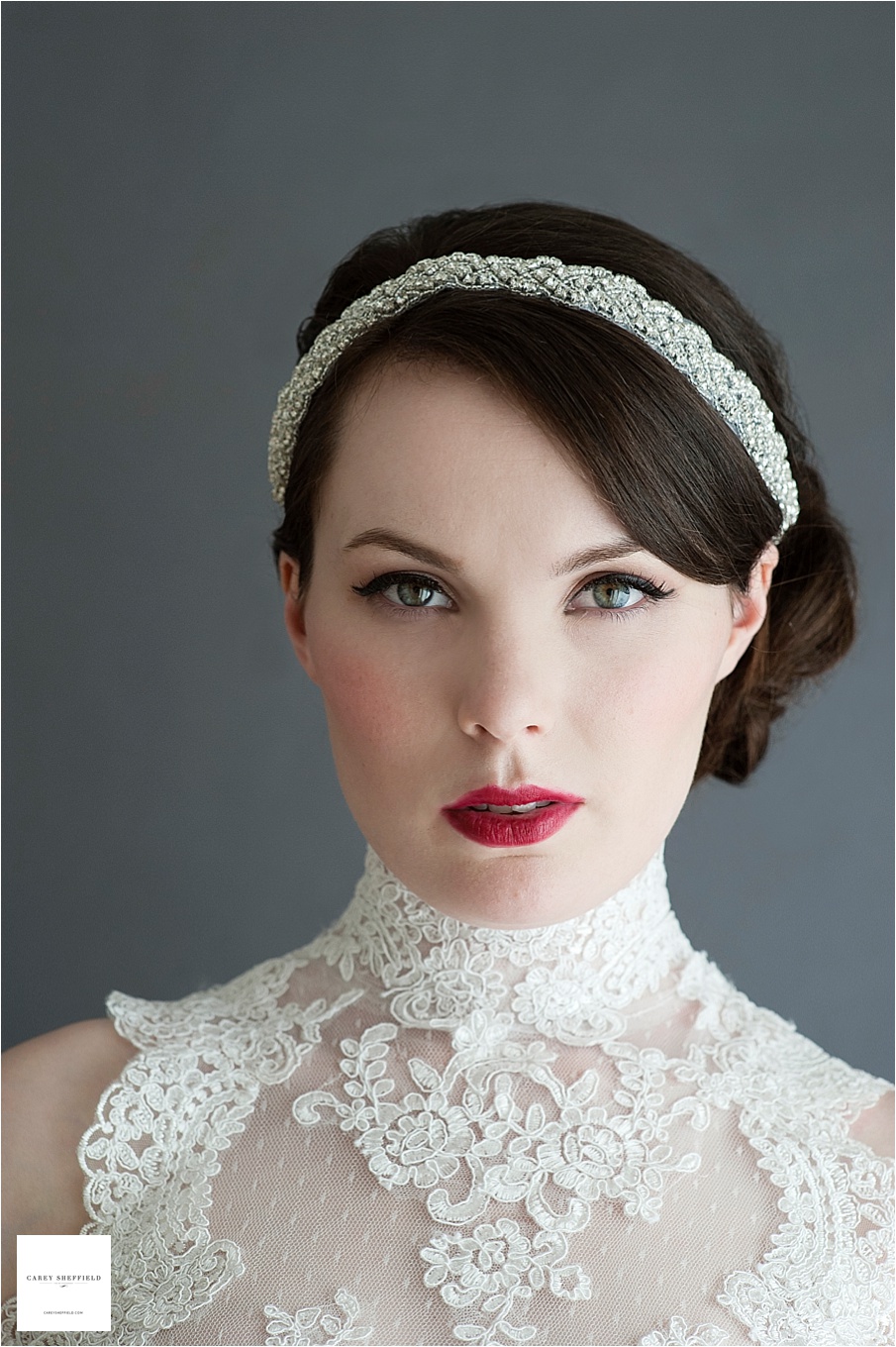 One of my favourite images from the collection.  Kathryn modelling a stunning stone encrusted hair band. http://lilybella.co.uk/collections/hairpieces
With so much to offer any bride, whatever style gown she is wearing, city or country wedding or even destination wedding where it may be hard to pre order the right flowers for your hair it is definitely worth having a look at Lily Bellas site and perhaps paying their lovely studio a visit.  There are many more products available but regardless of what you choose they are all stunning and would be a beautiful addition to your wedding day ensemble.
The gowns worn in this shoot were purchased from Miss Bush Bridal Ebay Shop
Credit:
All accessories:
MU:
Hair: