I am particularly lucky that I get to work with and photograph some amazing talent.
I have made many friends in the industry, discovered the genuine people and have a little black book of industry specialists I would heartily recommend.
This shoot was no exception.
The venue was superb, for a wedding, social event or a commercial enterprise I thoroughly recommend you consider Hackney Town Hall.  With its cool location, stunning interior and excellent facilities it takes so many boxes.  They were generous to allow us the use of the facilities for the day and for that I am very appreciative.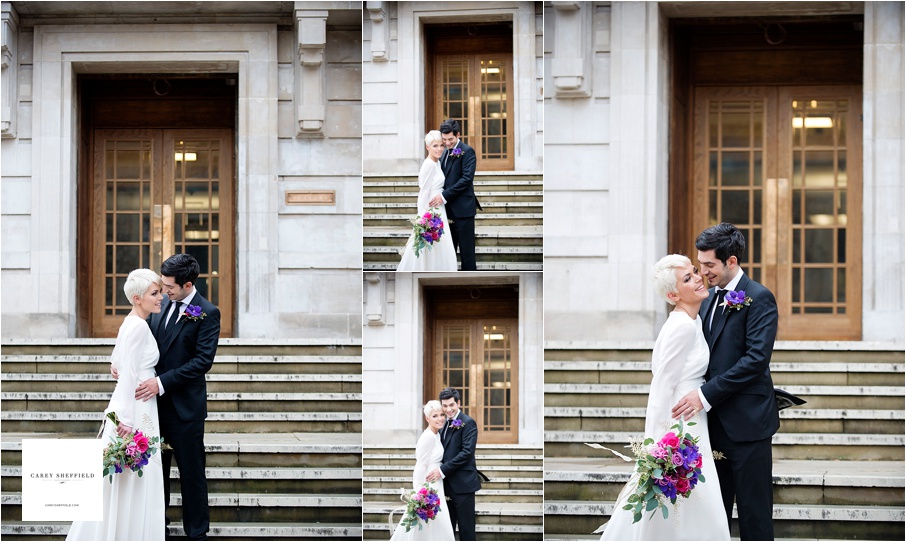 A few thank you to special people.  My team..Jake, Jasmin & Yasmin..thank you, I'm a pain in the ass but you love me right?  Appreciate all you do.
Emma of Emma Hunt London..you are genuinely a lovely and most creative lady, I am delighted to have met you, look forward to hopefully work with you again and will be referring my brides to you should they want, elegant, classical, stunning gowns that are of the most wonderful fabrics & stunning design.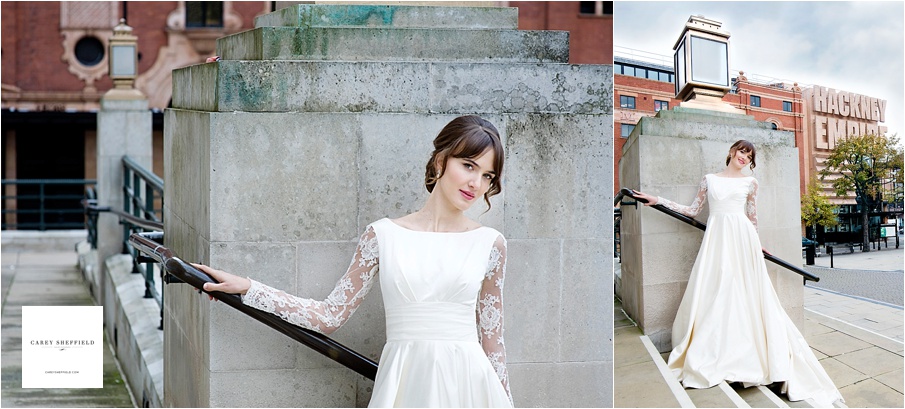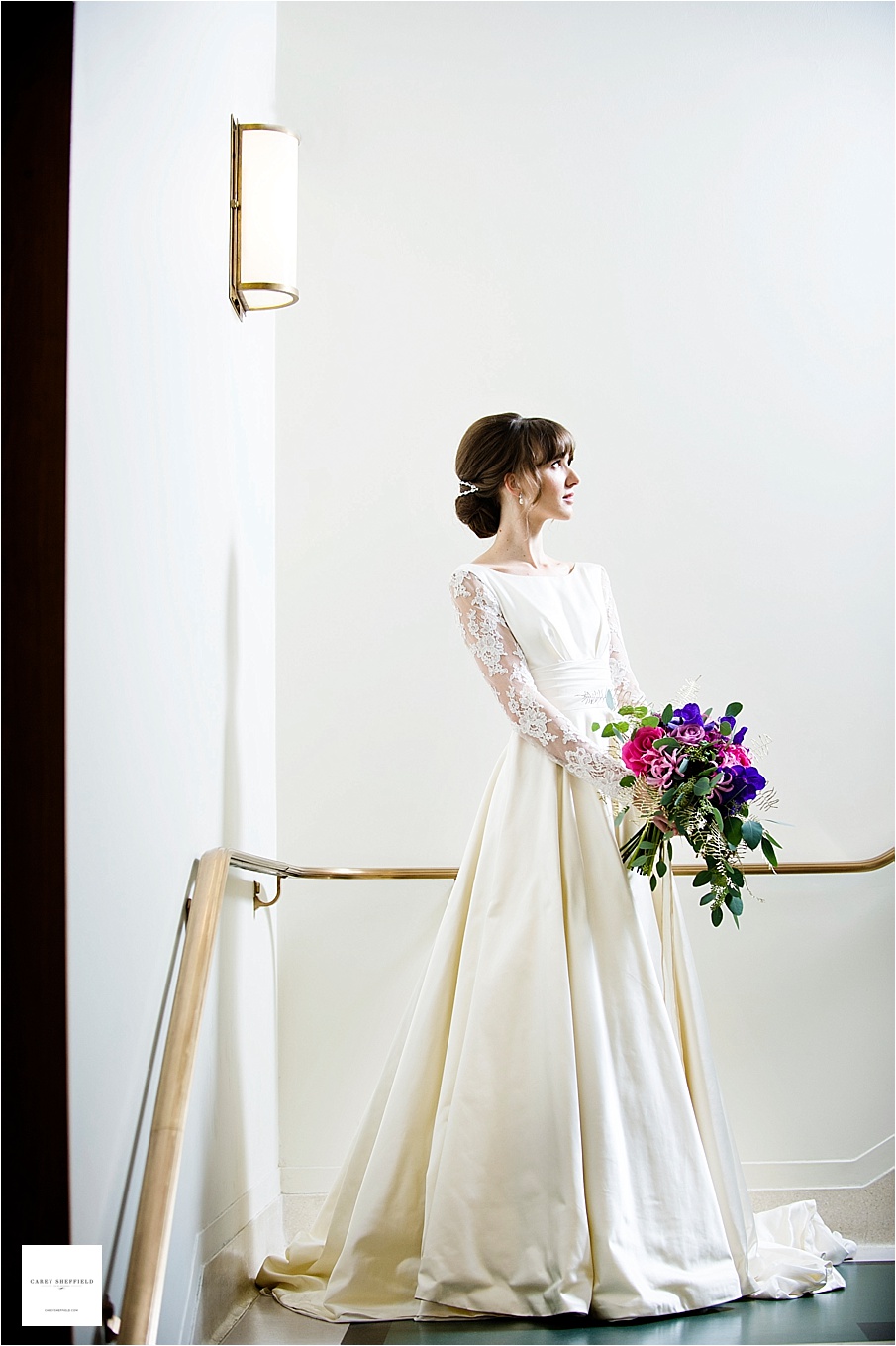 The style of the shoot was Cool, City Chic, with Black Tie..a hint at the festive and a real splash of colour.  Jodie from Boutique Blooms provided the colour with her incredible flowers.  They really had the wow factor and stole the show on the table presentations.  The tables were styled by Laura Holden of Holden Bespoke and quite frankly I don't know what I would have done without her on the day, she was calm & collected a natural organiser and her styling skills speak for themselves.
Thank you to Allens Event & Catering Hire for all of the furniture, table accessories, place settings, cutlery..and so much more.  Melissa from the Sweet Hostess for her wonderful sparkly linen, Rose from Rose & Ruby for the perfectly Art Deco stationery and Millie-Anne from Ever After Cakes for her wonderful sweet cakes and goodies!  They looked and tasted amazing.
Our lovely Italian male model was suitably attired from a friend in the business Stephen Bishop.  Ever available, helpful and the man in the know when it comes to dressing to impress.  Whether you are getting married or just need to look your best!
The beauty team have all worked with me before and I hope again over & over.  All of them ever professional, perfectionists and a marvel with a brush, a wand and a touch of magic.  Jo from Lovehair creates styles fit for the runway, wedding or fashion shoot and Mel Kinsman knows how to create a flawless look in no time at all but always amazing..along with her beautiful & able accomplice Nina a perfect team.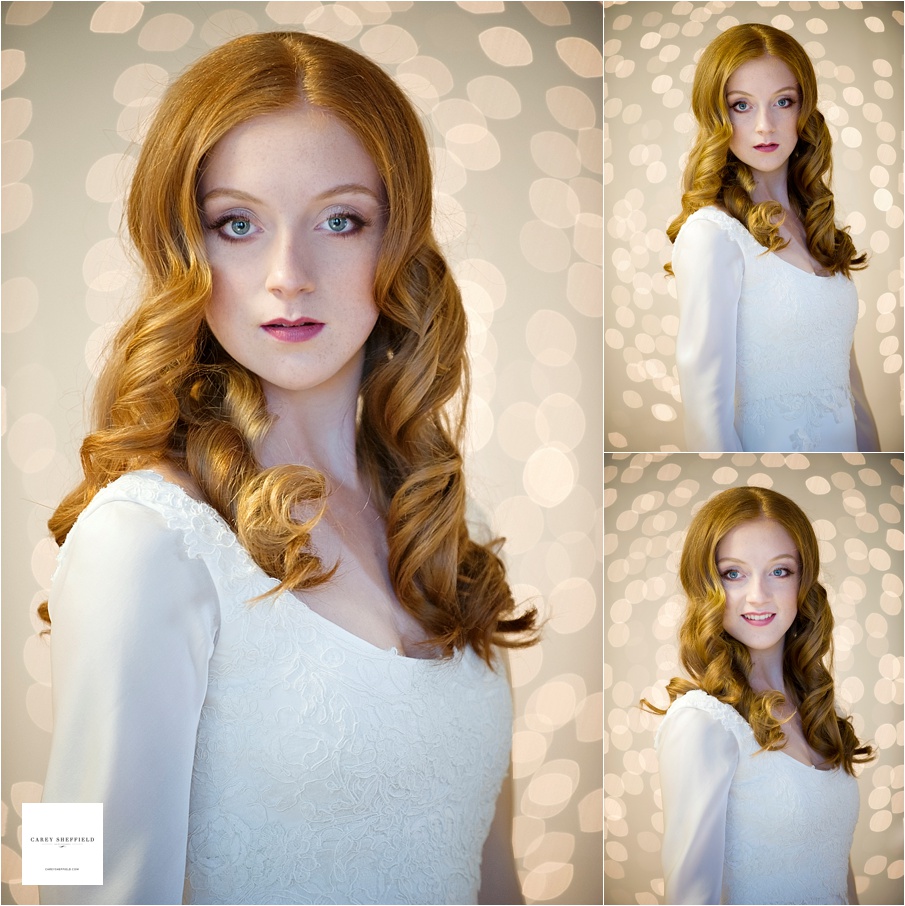 The shoot can be seen in the pages of this years London Bride Magazine, also on the Bride website.  Today the shoot & film with full credit list were featured on the Award Winning Bridal Blog: SoYourAreGettingMarried.com.  Thank you so much to Phoebe for featuring us today.
With special thanks to Emma at Coco Venues for the introduction to Hackney Town Hall.
The link to : www.soyouregettingmarried.com/2015/01/05/glamorous-vibrant-chic-city-shoot-uk-wedding-blog/
Here is the full credit list.
Carey Sheffield
Principle Photographer
she@careysheffield.com
www.careysheffield.com
Tel: 07831 849148
Jasmin Andrews
Photography Assist & BTS
Yasmin Sheppard
Photography Assist
Jake Davies
Videographer
Carey Sheffield Boutique Productions
Tel: 07831 849148
Mel Kinsman
Makeup Artist
www.melkinsman.com
Tel:07785990178
Nina Bains
MU Assistant
Melissa Welby
Sequin Linen & Decorations
melissa@thesweethostess.co.uk
www.thesweethostess.co.uk
Ph: 07977000236
Millie-Ann Leenards
Wedding Cake Designer
millieann@everafterweddingcakes.co.uk
www.everafterweddingcakes.co.uk
Ph. 07877387189
Wedding dress designer
Emma Hunt London
www.emmahunt.co.uk
020 8879 7871
Laura Holden
Wedding Planner & Stylist
laura@holdenbespoke.com
www.holdenbespoke.com
Ph: 07921393031
Jodie Vigor Boutique Blooms Floral Design & Styling
www.boutiqueblooms.co.uk
07950684717
Joanna Kerwick Irving
LoveHair
www.lovehair.co.uk
Stephen Bishop
Stephen Bishop Suiting
http://stephenbishopsuiting.com
Furniture & Table Ware
Allens Catering & Event Hire
http://www.allenshire.co.uk/home/
Dan Cowdrey
Hackney Town Hall
http://www.hackneyvenues.com/hackney-town-hall/
Emma Hla
http://cocoweddingvenues.co.uk