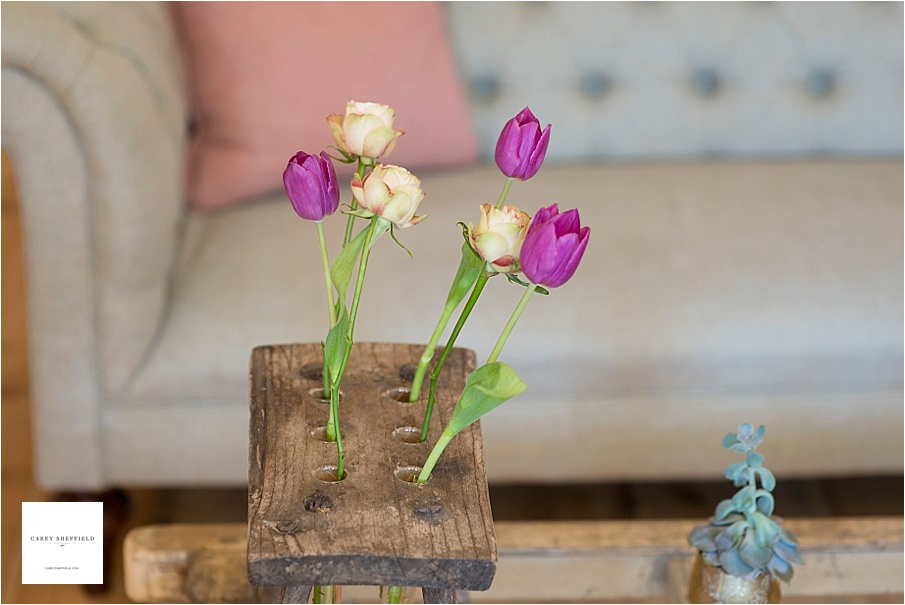 I love visiting venues for events.  One day I'll have one of my own, and it will be fabulous!
Don't you just adore all the little details, the special extras, the interior design & cleverness?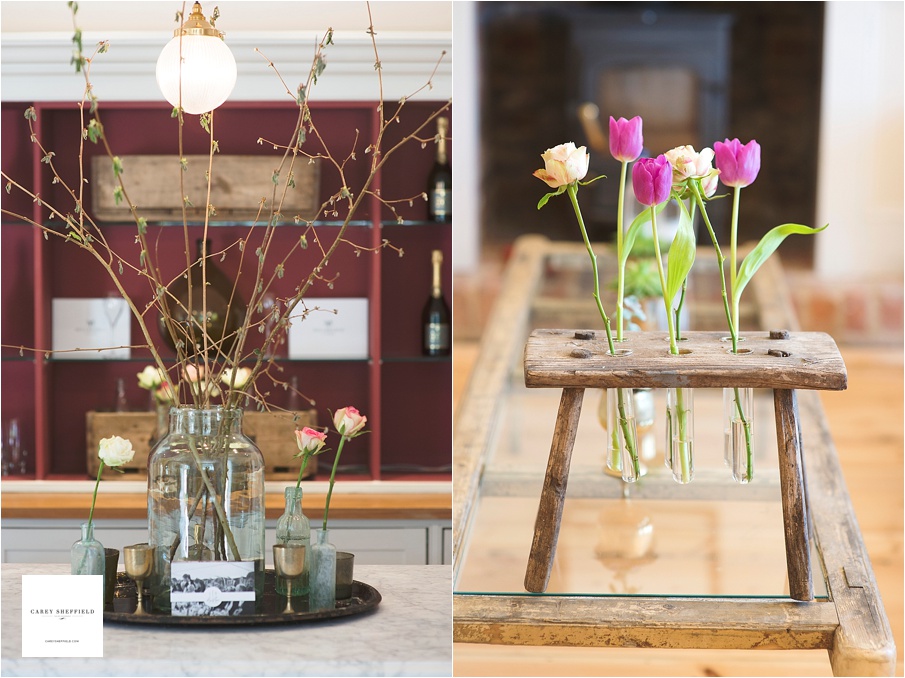 We all love a plump sofa, posh soap in the loo, the smell of fresh flowers and beautiful artworks adorning walls.
When seeking a wedding venue or a place to hold that special event we want to fall in love at first sight and then marvel at all the little details.
I am often asked about venues and I consider the couple before me when giving them my advice and sharing my experience.
Having spent many years organising events and weddings, previous to picking up my camera I have amassed a large knowledge of all things wedding!
My first encounter with Milbridge Court was their showcase event, alongside Kalm Kitchen their in-house caterers and a collective of esteemed wedding personnel, they created a stunning visual, entertaining & edible display.
Despite being busy, gossiping all things bridal with all the guests you couldn't help but be amazed at this great space and what you could do with it..and the vast amounts of food from Kalm Kitchen, they always look amazing and taste even better.
But on a day to day basis without the countries best wedding designers at your fingertips (or budget) what does Milbridge Court offer to the every day bride & groom?
This is my take on the venue and how I would present it to my couples.
Milbridge Court to me is like being married at home, albeit a very, very, nice home, only so much better and with no washing up.
You have the welcoming lounge & bar on arrival which I imagine is perfect for reflection at the end of a wedding day, which is just as well with the hardy few still sitting around talking about all that has gone on during those previous hours.
The bridal ready room, bespoke made and perfect for the bride and her maids..this is a rarity in wedding venues and as a photographer this space is so important as we love the preparation part of any wedding day.
The main hall and its partner with their wooden floors, oak beams and picture windows so capable of seating so many but still feel cosy, warm and welcoming.
All around the select bespoke furniture, purpose built rooms, wood or stone floors make the place feel a little bit special.
Milbridge Court is big enough for an amazing event and can seat 150 covers in the large hall but intimate enough to feel like your very own, even just for that one special day.
The charming gardens with the possibility of an outdoor ceremony welcome but don't overwhelm.
Looking back at the house from the gardens today I imagined lots of guests sitting around on the outdoor furniture, children running around playing, safely in the the enclosed space and just the lovely hum of happy chatter and some well chosen ambient music playing in the background.
Without the annoyance of hotel guests, traffic of business people and anybody that has not been invited to your wedding, encroaching on your day, this is what Milbridge Court offers.
Between Laura and Jen and all the other staff at Milbridge Court you are assured of a well run event.  They have a whole host of excellent suppliers they call friends and are truly experts at what they do.
So if you are looking for a venue that offers attention to detail, wonderful, creative food, perfect location, rooms, space and intimacy I would advise visiting Milbridge Court..I'm sure they can tell you so much more than I but I would definitely recommend them.
Contact:
To discover more about hosting your wedding at Millbridge Court Wedding Barn, availability for dates or arranging a visit please contact:
Email: team@millbridgecourt.co.uk
Telephone: 01252 792572
(The blue skies have not been added..it was glorious today!)