Can I just say before I tell you about this wedding that I was absolutely thrilled to be asked to photograph it.
Nicola, is the sister of Sarah, whose wedding I photographed when she married Chris..confused?
Different Chris..hot little dancer!!  (He'll like that) and Sire of two ridiculously gorgeous little boys.
So having met Nicola before I already knew she would make a stunning bride and she did not disappoint.
Firstly, we had a pre shoot at the Guildford Castle, a gorgeous evening, the couple photographed really well together and were lots of fun,
will it be a little forward of me to say they really do feel like friends/family rather than clients but I think I feel like that with all my couples by the end.
So the wedding in September at The Tithe Barn, Petersfield was wonderful.  The weather was amazing, so warm when in the days leading up to it we were starting to worry as it had been very wet and quite chilly..it was perfect.  Absolutely perfect.
Nicola had her sisters as bridesmaids, Clare & Sarah.  Wearing lovely gowns made lovingly by Mum and of course one of the girls was pregnant..its tradition!  For the Jutsums anyway!
I love that the sisters were all wearing matching PJ's to get ready in!
I really enjoy shooting the details at weddings..I always arrive earlier than needed so I can have fun with the rings & flowers..all the lovely details you have spent so much time choosing before your wedding.
Nicola's lovely bouquet of Avalanche Cream Roses with Fragrant Rosemary was made by Bonica in Petersfield they also provided the venue flowers.
Chris had done superbly with the engagement ring, a stunning single (huge) diamond..flawless and he also bought Nicola these stunning Diamond Earrings to compliment on the day, he did good!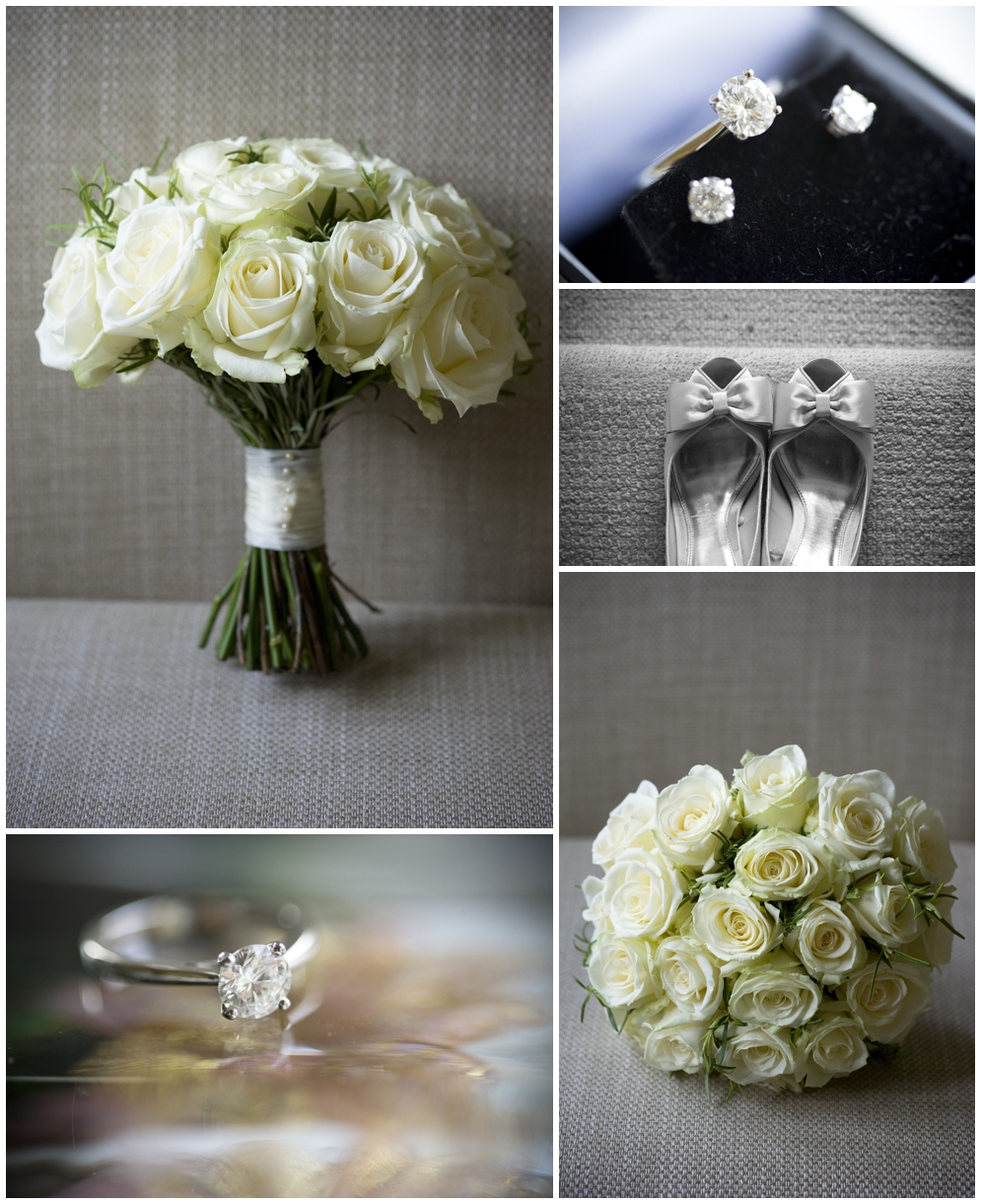 Nicola wore Maggie Sottero brought from Miss Bush Bridal in Ripley.  Probably my favourite gown worn by a real bride this year, even in the under gown she looked incredible.  It fitted her beautifully and was perfect for her.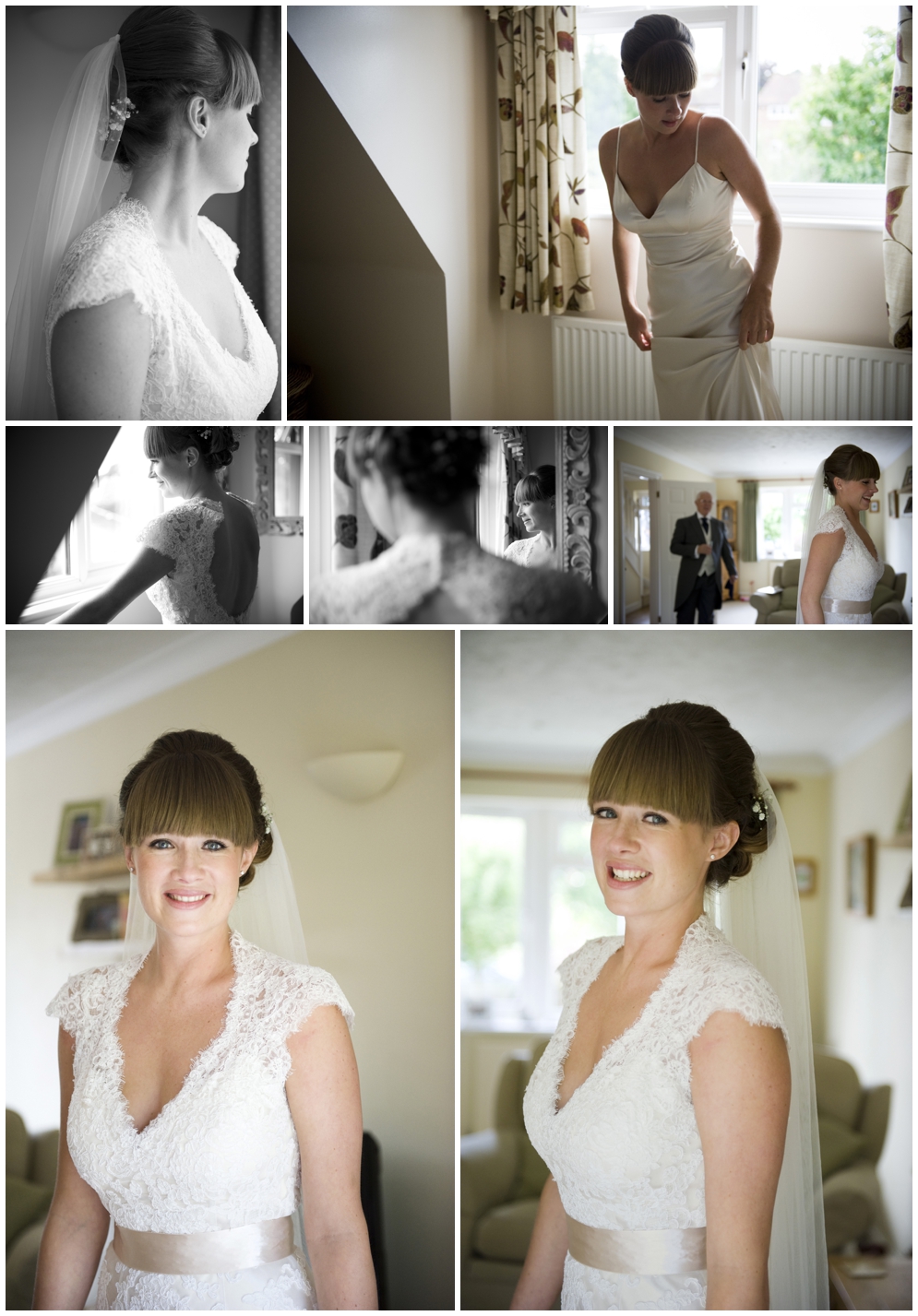 Chris, his Best Man & Brother Nick and their Dad all looked very dapper in their dark grey suits, with cream waistcoats & navy cravats.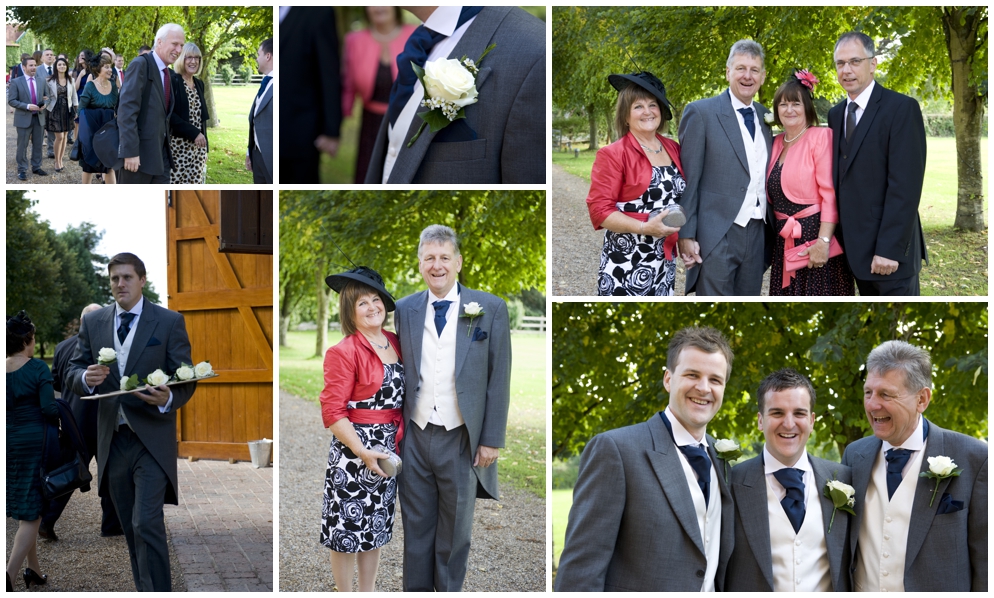 Guests arrive by coach to great hidden gem The Tithe Barn, Petersfield. A perfect setting for your wedding.
The wedding had a loose Olympic Theme as the Chris romantically proposed at the Olympic Stadium. So there were table names & effects to tie in with the theme.  It was so well done, a lot was handmade.  I really enjoyed everything about this wedding.
The wonderful harpist Kate Hartley & the fabulous 'Gold' Post Box handmade by Chris' Father.  I particularly liked the confetti cones handed to guests as the made their way out of The Tithe Barn after the ceremony.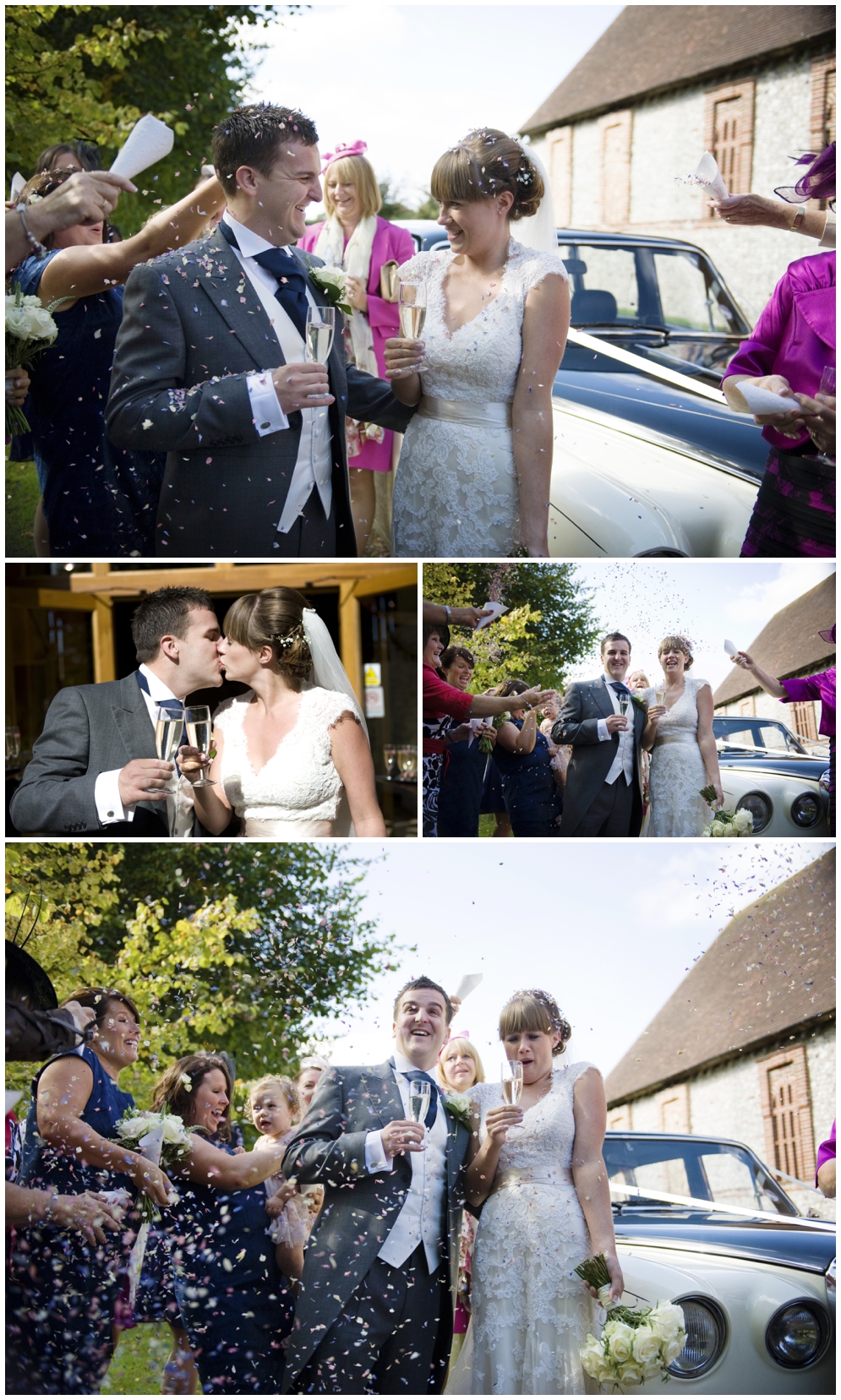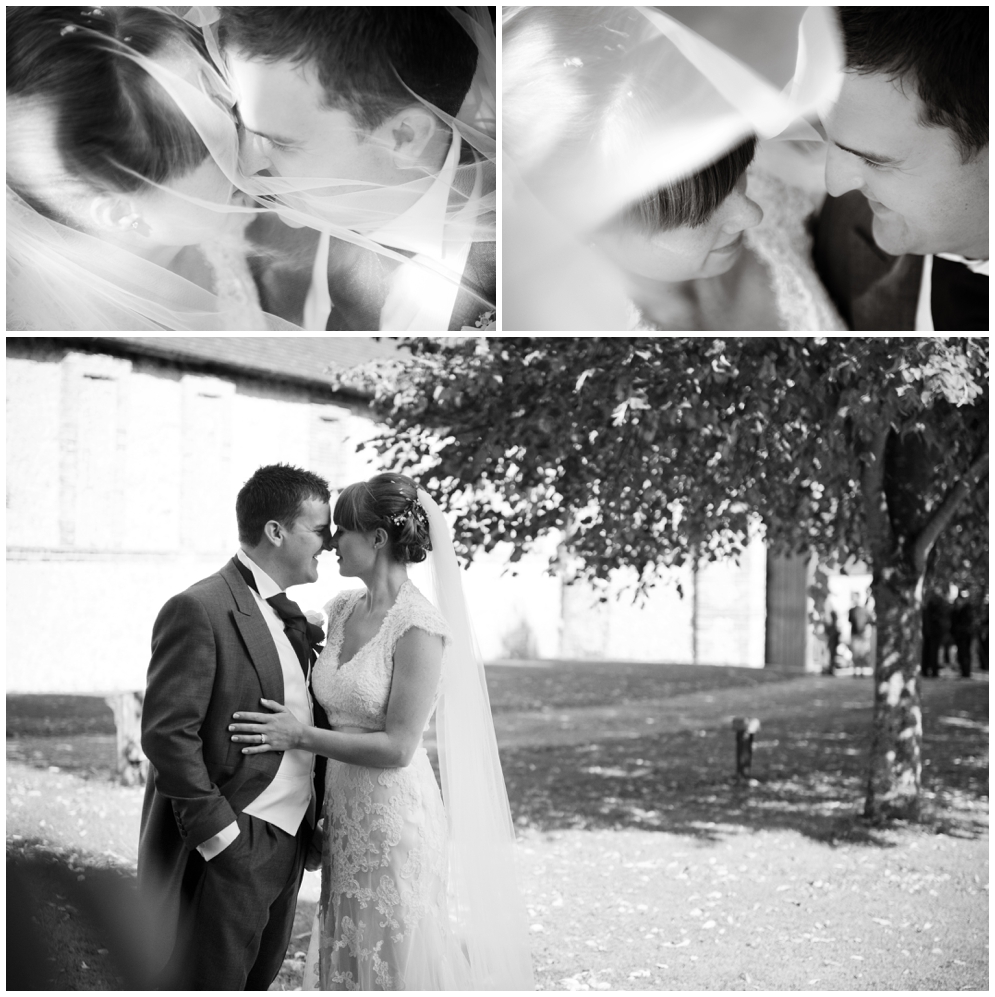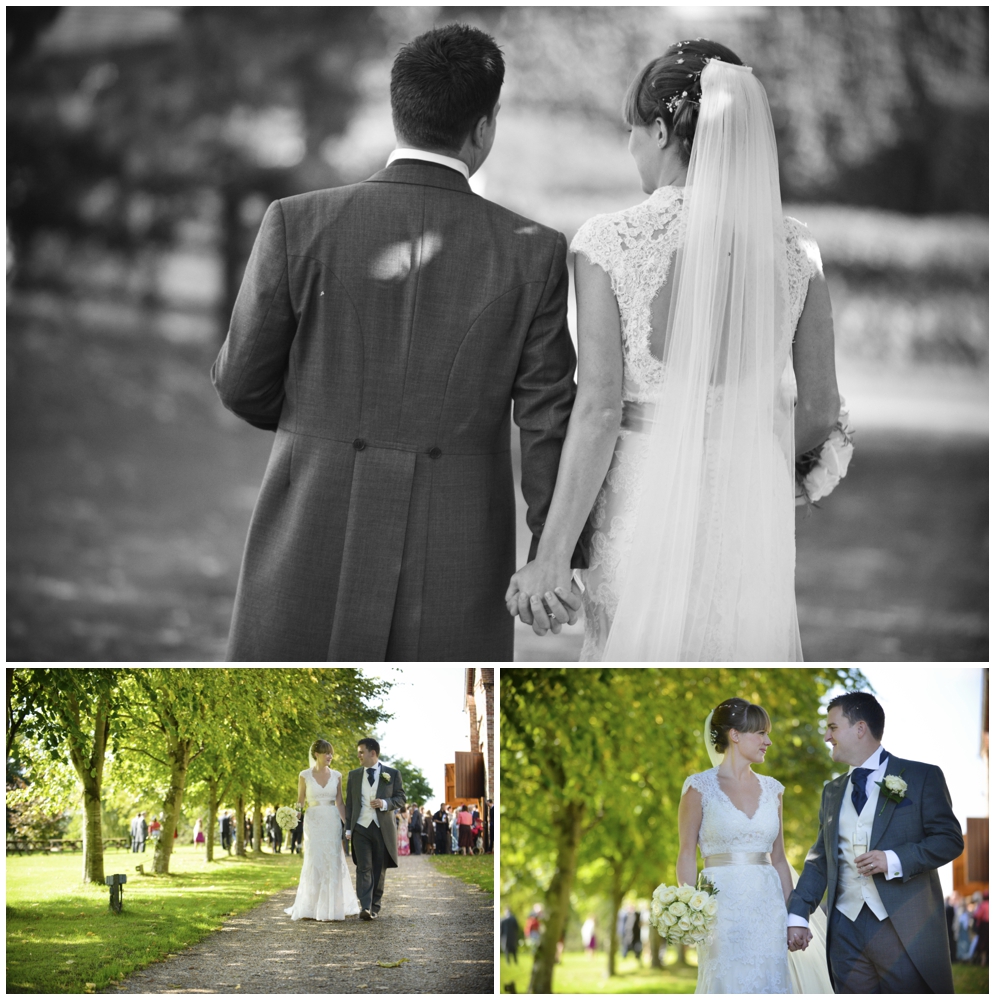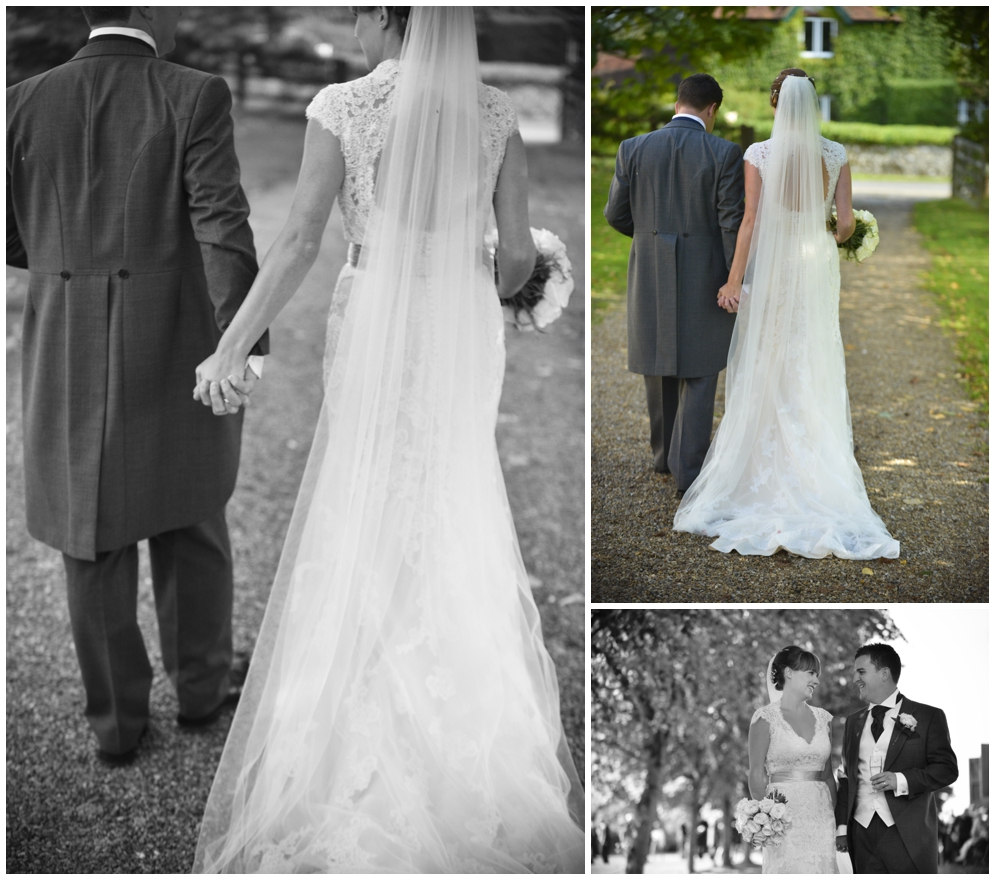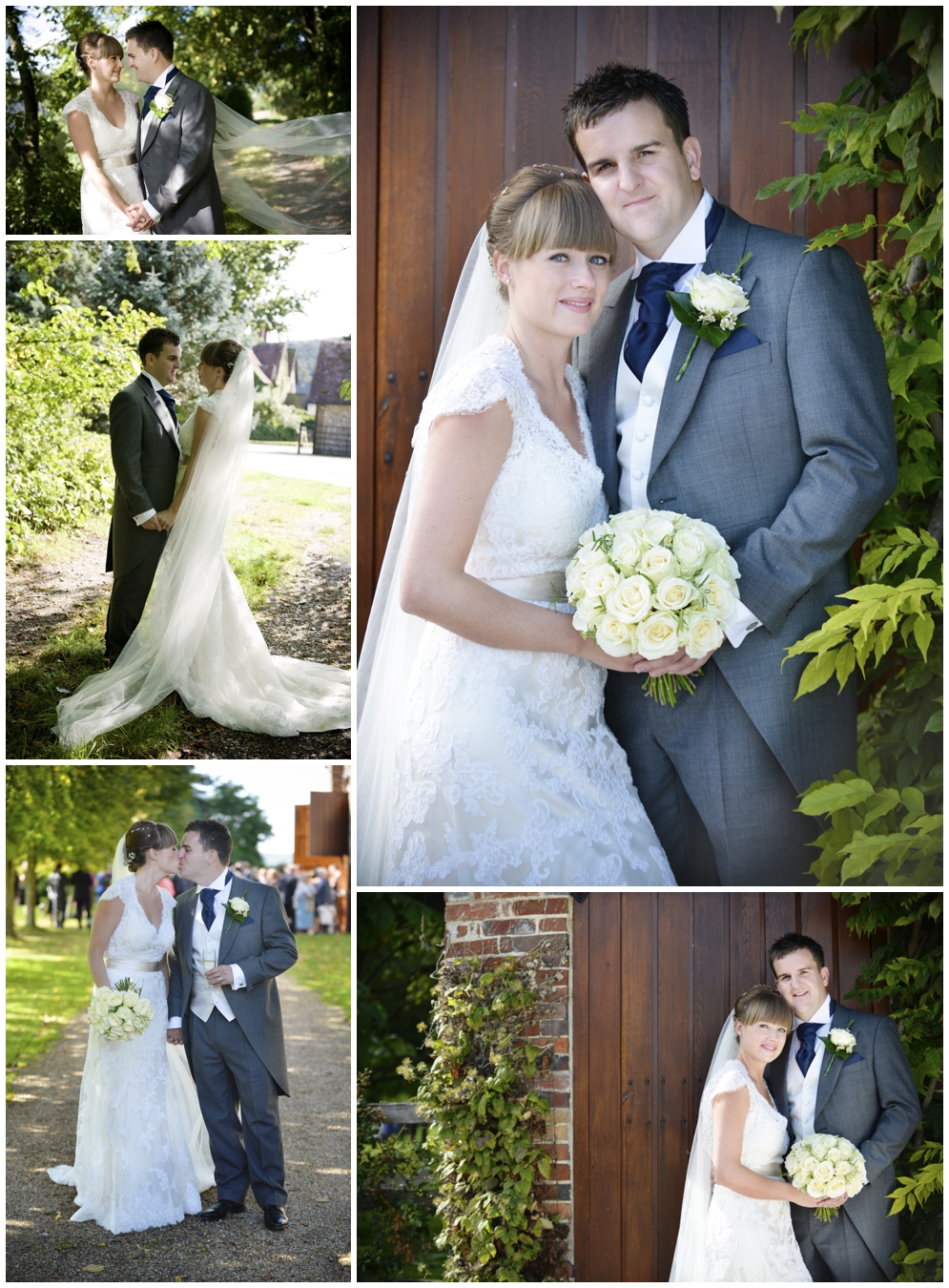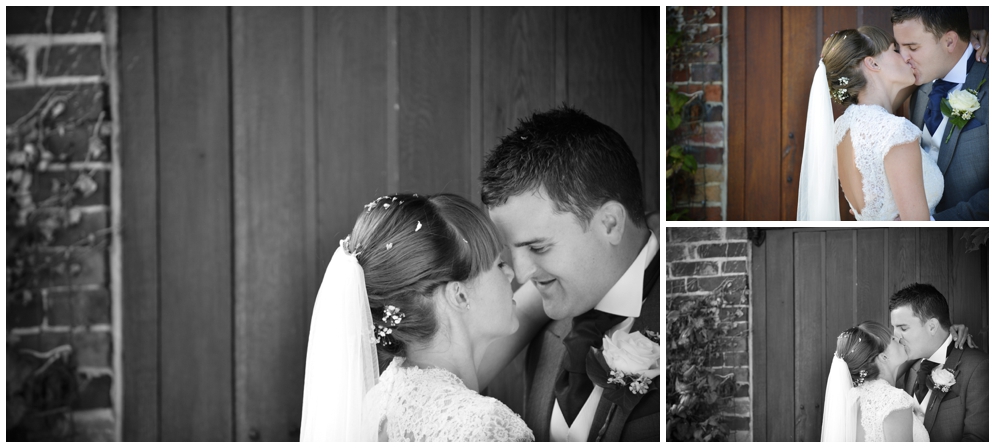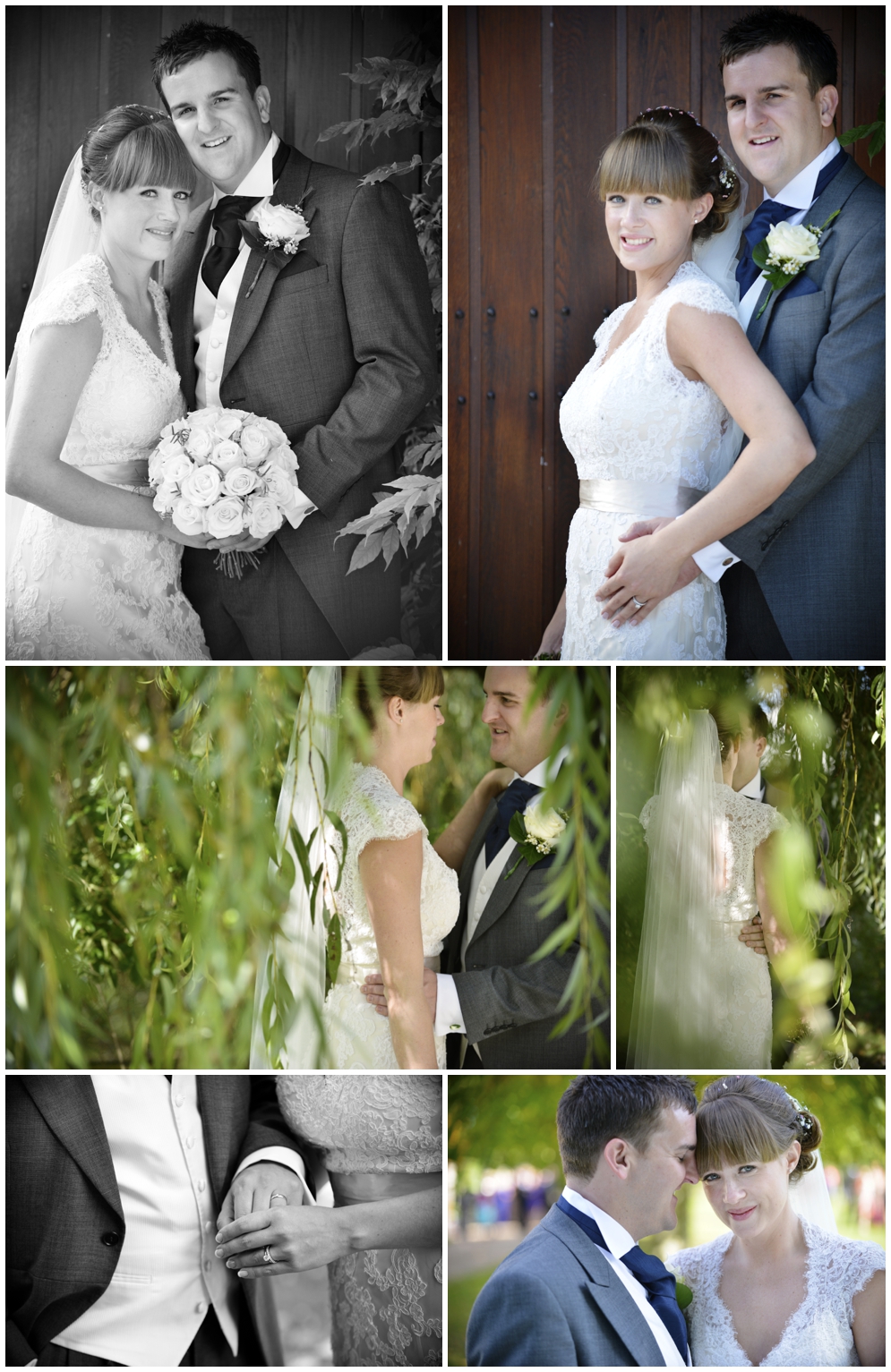 The couple chose exceptional caterers Jacaranda, they had been at her sisters wedding at RamsterHall in Chiddingfold.  I had't forgotten how professional, young & gorgeous they all were!  The food was superb and bought out quickly & correctly.
A very professional catering firm I highly recommend them.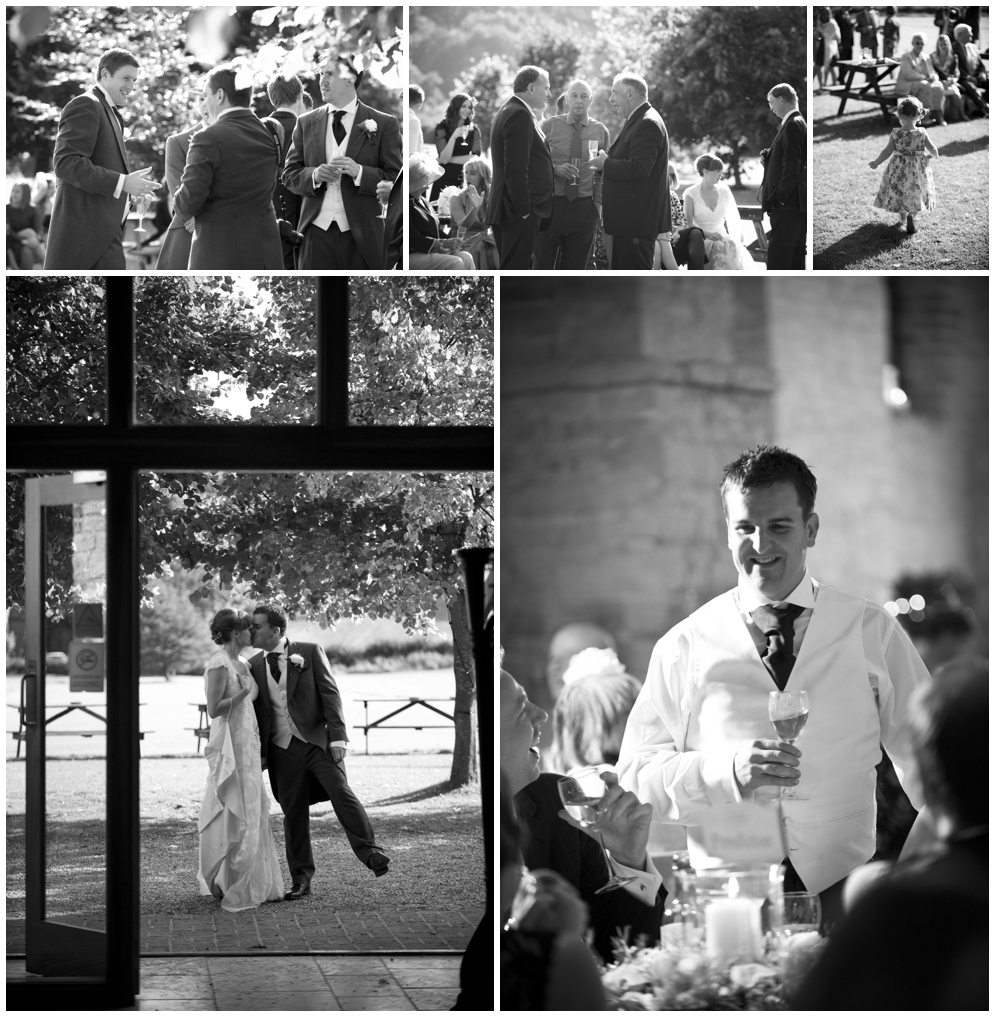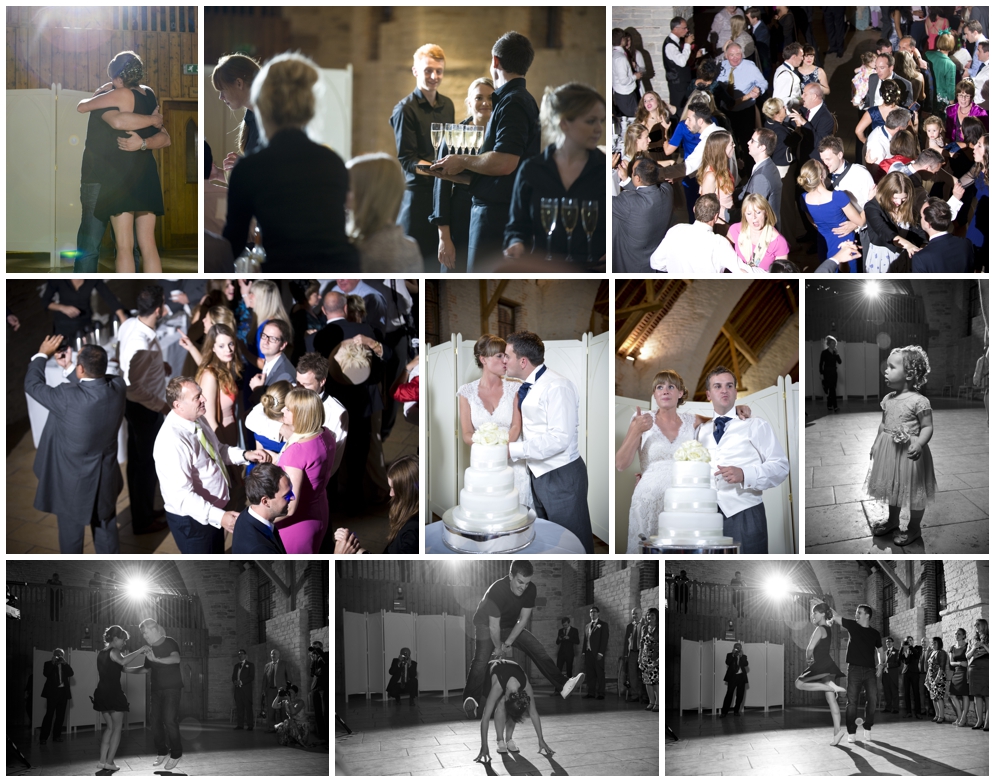 The evening finished for me with the first dance.  Nicola once being a professional dancer and still amazing on her toes dragged Chris off to change into their dance gear and came back and performed a great little number to the delight of all the guests.
Thank you Chris & Nicola for letting me be a part of your day, it was very special and I will never forget it.