The gorgeous girlies over at 'Maids to Measure' design and create wonderful gowns for bridesmaids.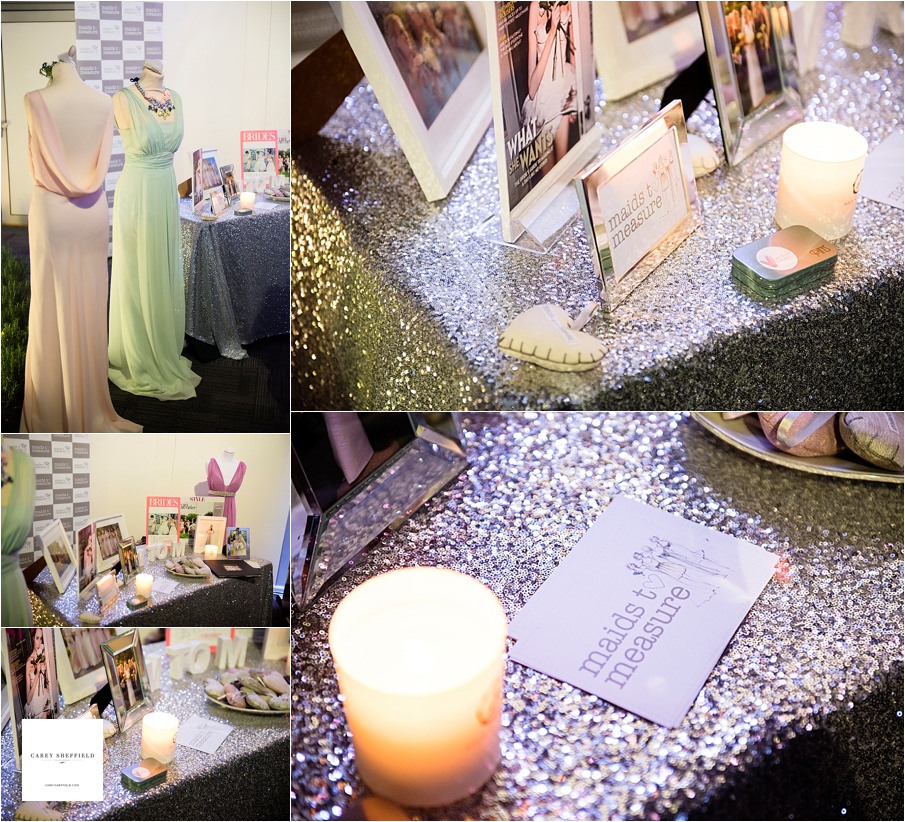 After discovering how difficult it was for Brides and their Maids to find suitable, fun & gorgeous gowns the girls have set up their own beautiful boutique.
Armfuls of awards later, a wonderful collection of stockists and a portfolio of very happy Brides and their Maids you can safely say the girls knew exactly what was missing in the marketplace.
Wednesday evening the Maid to Measure crew hosted a fabulous girly soiree for all the Brides and their Maids to come and see wonderful suppliers, check out their offerings and see them in action.  The Maids were given food, drink and armfuls of hospitality all on top of fabulous Roof Gardens in Kensington.
What a fabulous place!  I wasn't expecting this.  Great Bar, huge space, then out onto the roof top partially covered by marquee (and very cosy) There were gorgeous brickwork tunnels filled with the wonderful aroma of the abundant BBQ!  Then out to the most exotic looking garden you would never expect to find on a roof in Kensington..can't wait to go back.  Loved it.
I took a handful of pictures whilst there.  Just enough to give you a flavour of the evening.  It was busy, lively, entertaining, certainly a wonderful event and one that wedding service providers should do their upmost to take part in, in future.  I hope they do it again!
Please see below a list of the suppliers that featured, click on the names to go to their websites.
Suzanne Neville, Freya Rose, Charlotte Mills Bridal, Eagle Eyed Bride, Lushice Sorbets, Cotton and Gems, Sapphire Pink, Benefit Cosmetics UK, Bride & Glory Wedding Planning, Blue Sky Flowers, Lila – Handcrafted Wedding and Christening Accessories, Lomax Bespoke Fitness, Nutrition & Wellbeing, Cakes by Robin, Girl Meets Dress, Wick & Tallow Ltd, Bubblegum Balloons, Hen Heaven, Pompadour Couture Lingerie, Patchwork Present