So yesterday I took myself off to Battersea to visit Brides The Show.
Firstly, I wanted to photograph friend and colleague Paula Rooney of Paula Rooney Wedding & Events stand, it looked amazing (no surprise) and when I arrived Paula was doing a very popular workshop on creating bridal table decorations.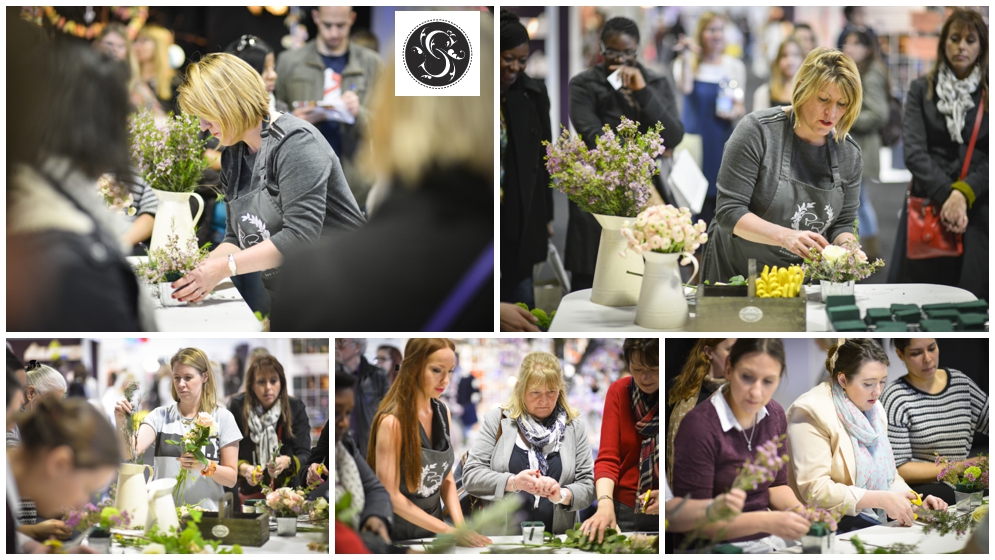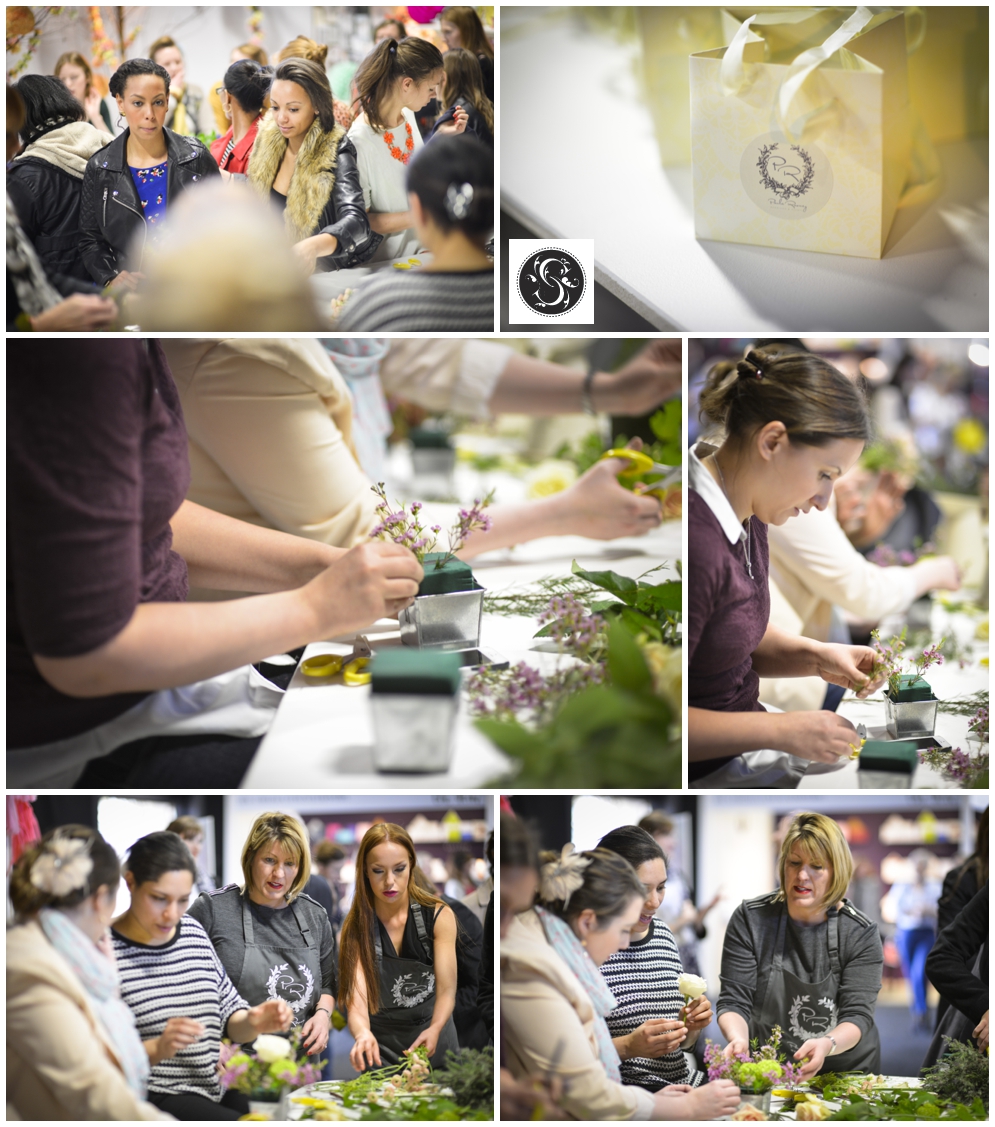 I think it is wonderful to learn the skill and use to help friends, or for dinner parties etc but if you can afford it I would always recommend leaving to the professionals like Paula, I have seen many a stressed Bride when they do it themselves, this is your one special day, you do not want to be exhausted and stressed on your wedding day!
Paula's stand was fragrant and beautiful, with shades of blue, pink, whites & creams..romantic with an opulent but classic style.  With accessories to match and wonderful tableware from Allens Catering Hire who have a great selection of coloured plates, Cups & Saucers, cutlery, to be honest they hire just about everything in every colour.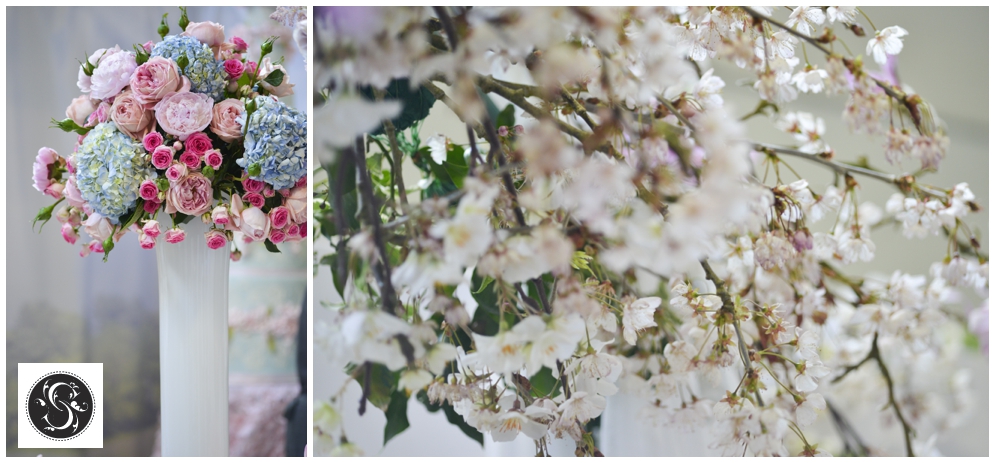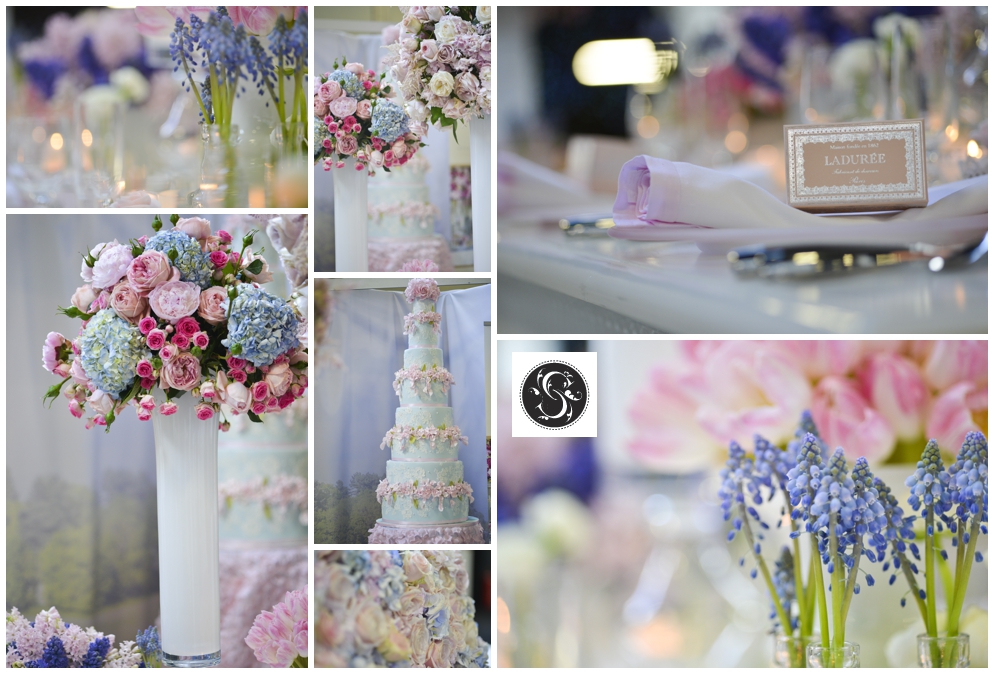 My next stop was to visit friend & client Terry Fox, Bridal Designer.  Sharing her stand with Terry Fox stockist the lovely Boa Boutique they had a constant flow of very interested brides.  With all the exquisite gowns on display it was not hard to see why. I look forward to photographing the new collection by Terry Fox in April.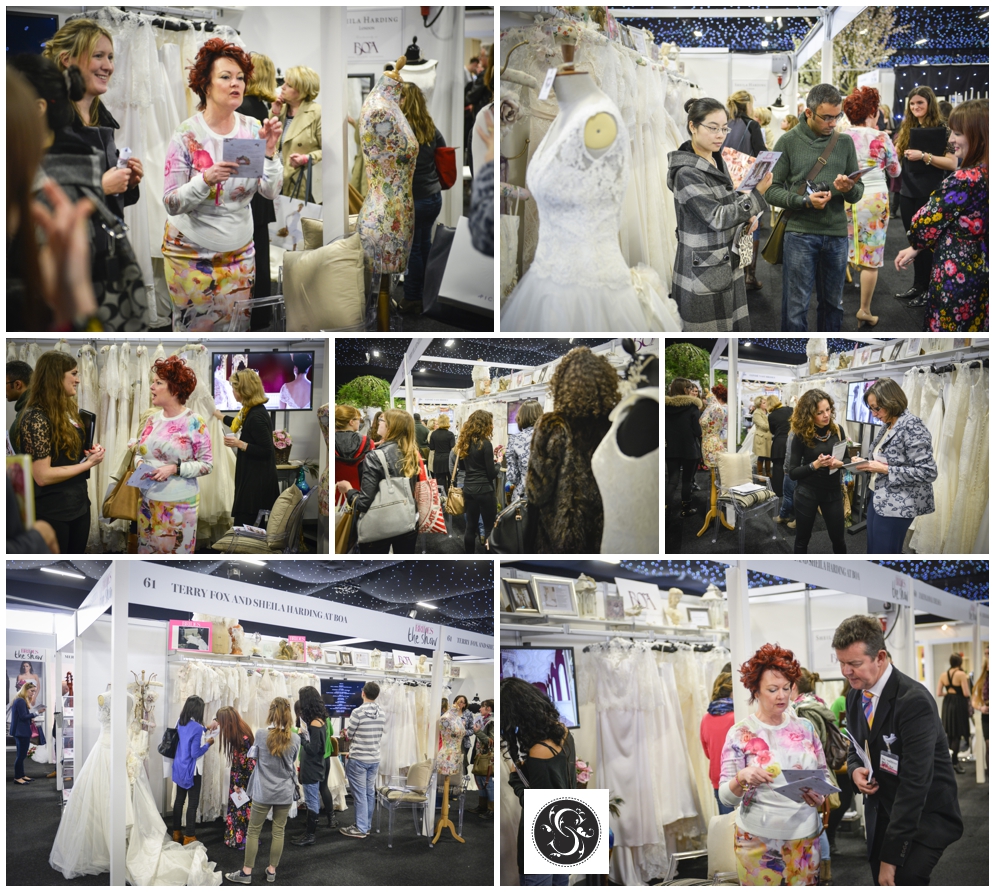 I also got the chance to photograph the 'Dresses with Drama' runway show that drew gasps, cheers and claps from the crowd. The bridal fashions of recent years have been very reminiscent of the 'Art Deco' period and that can still be seen with some designers but we are definitely taking a bigger step towards more frivolous designs, grand gestures in detail and a wholly feminine leap into a world of lace, flowers, with mass overlays of silk & satin, very much designed for a romantic and storybook wedding.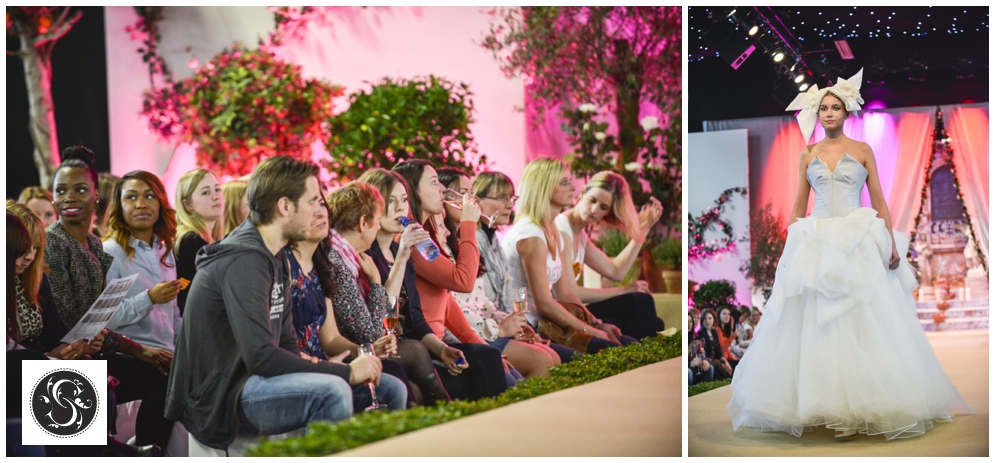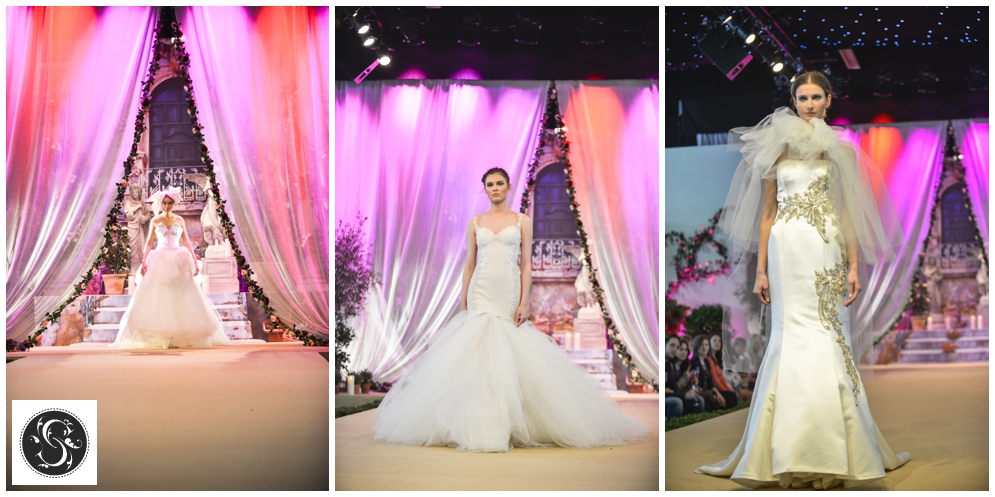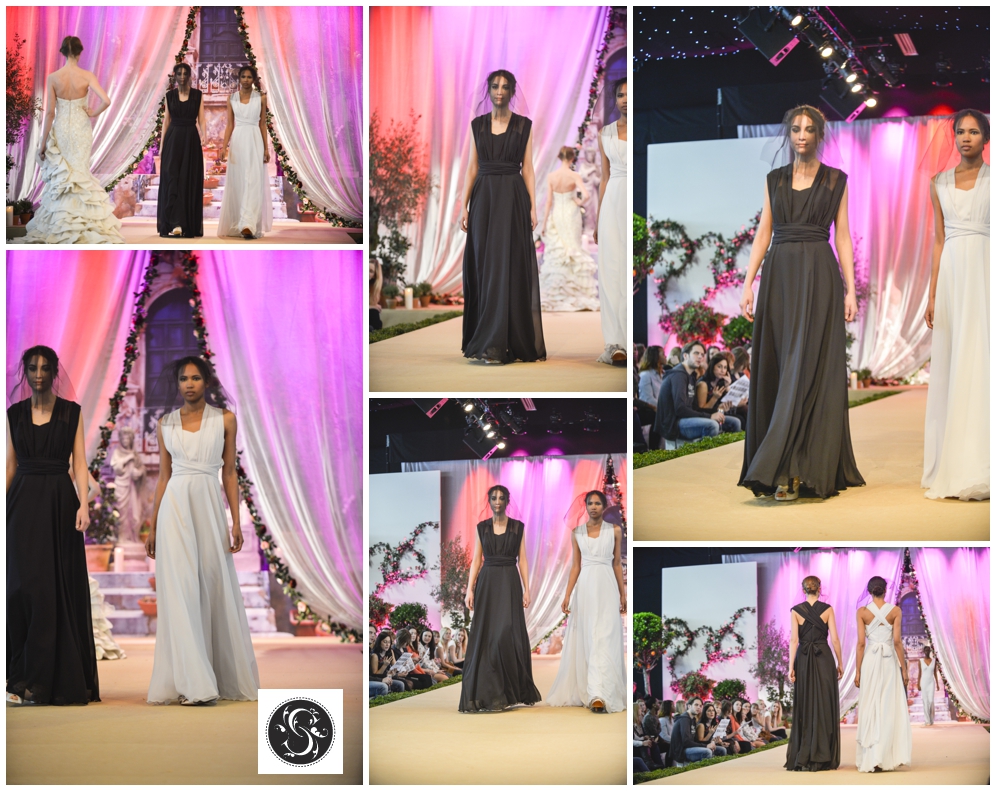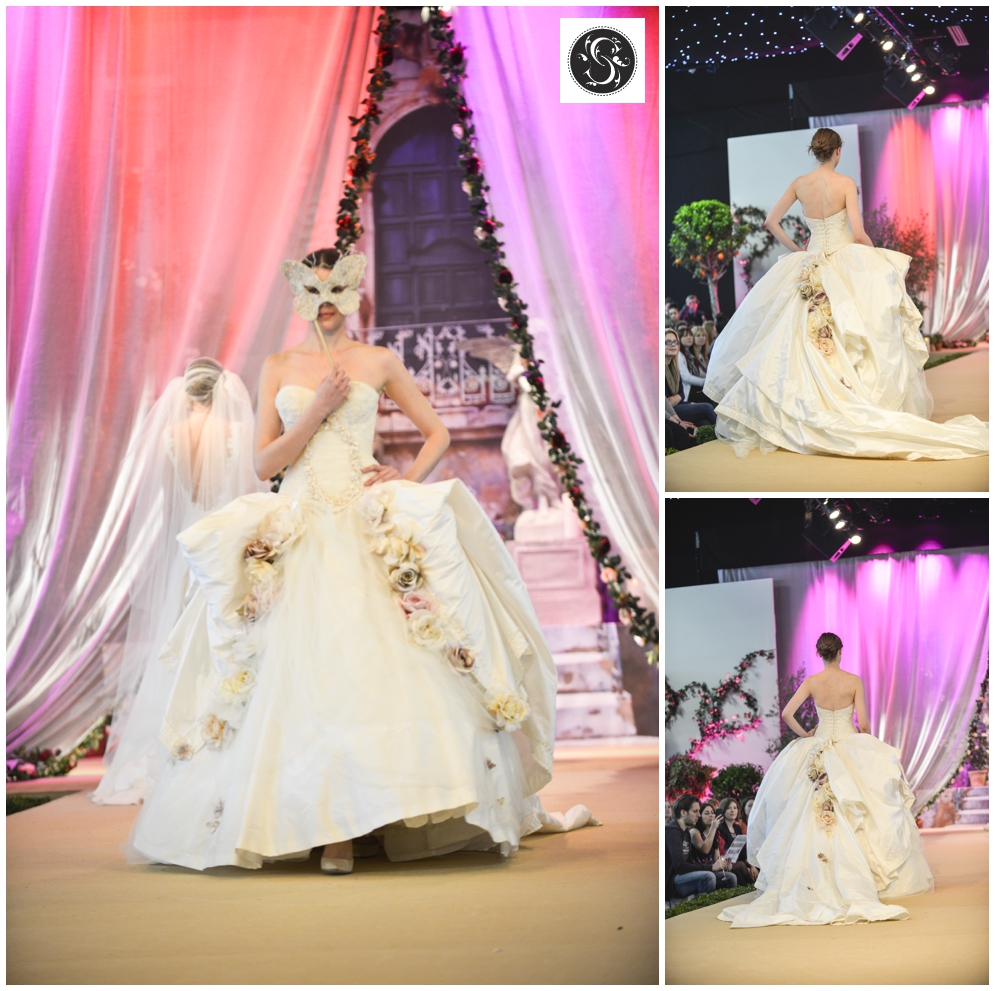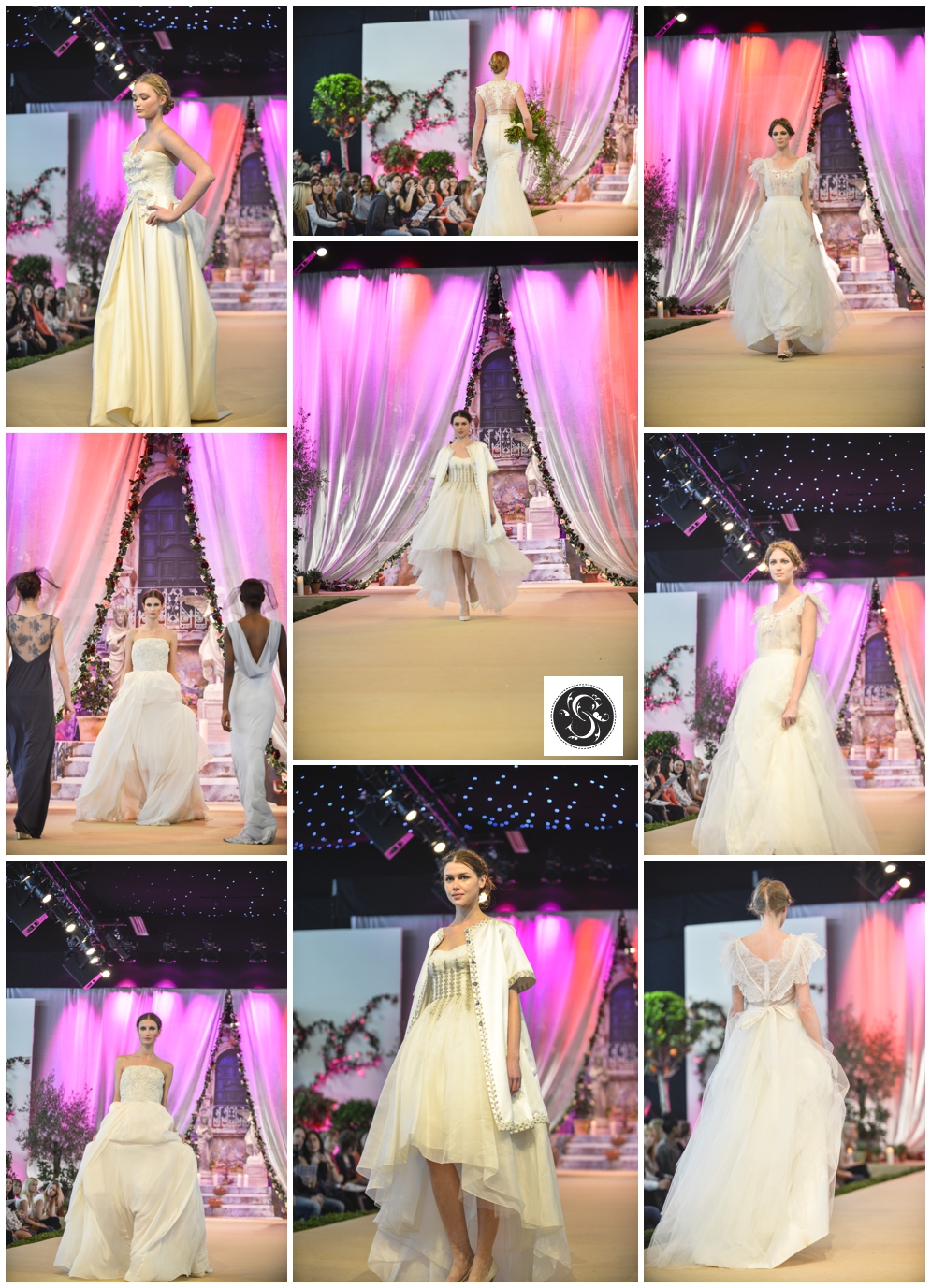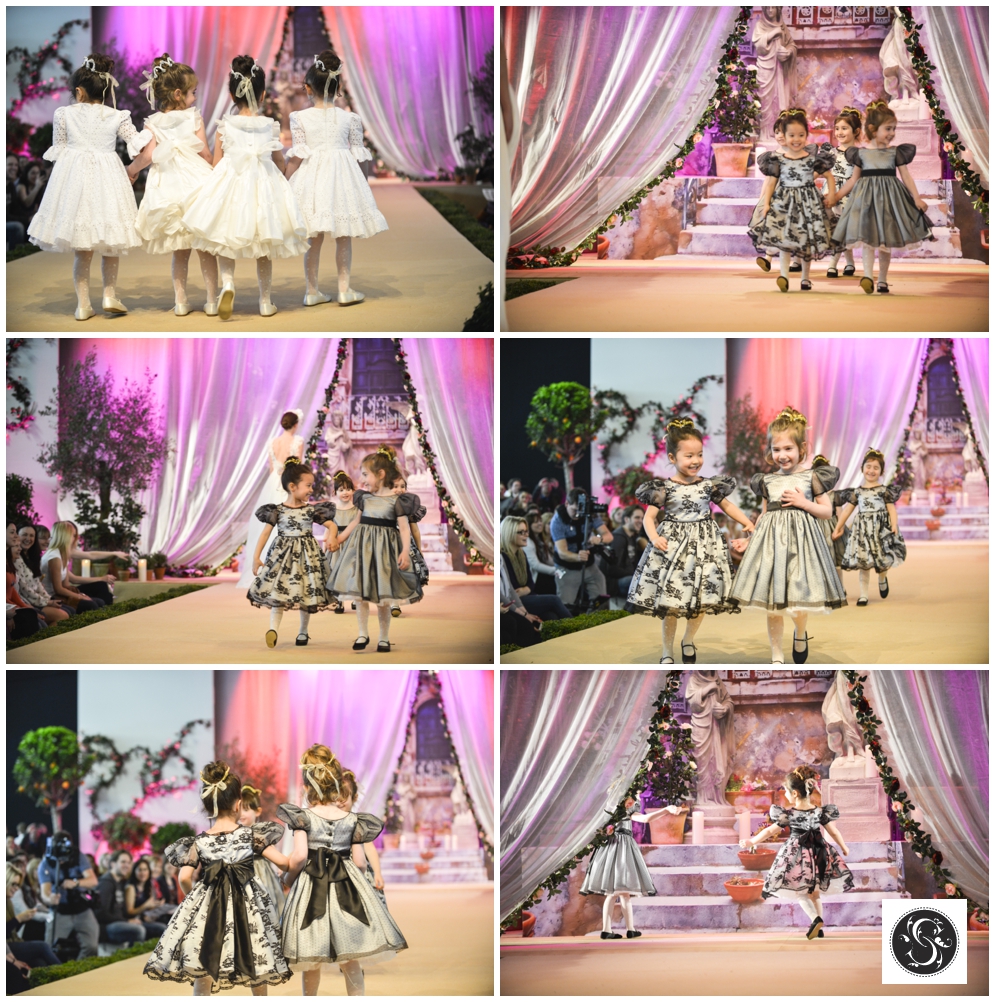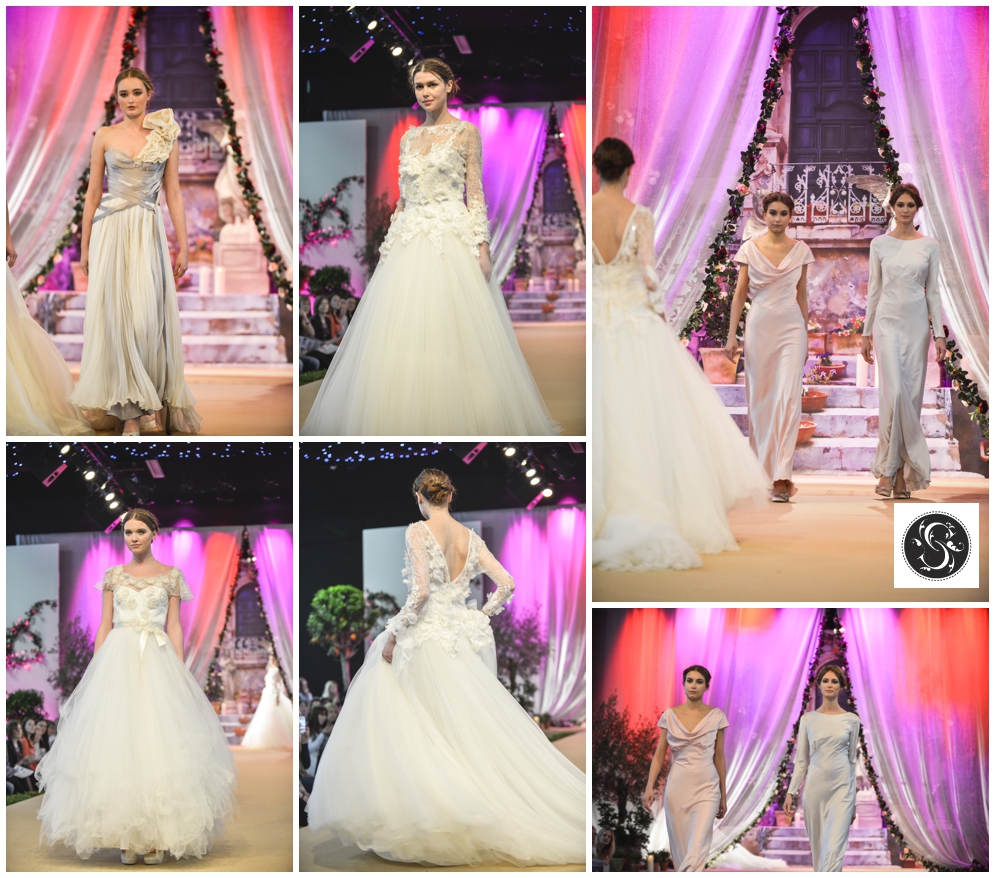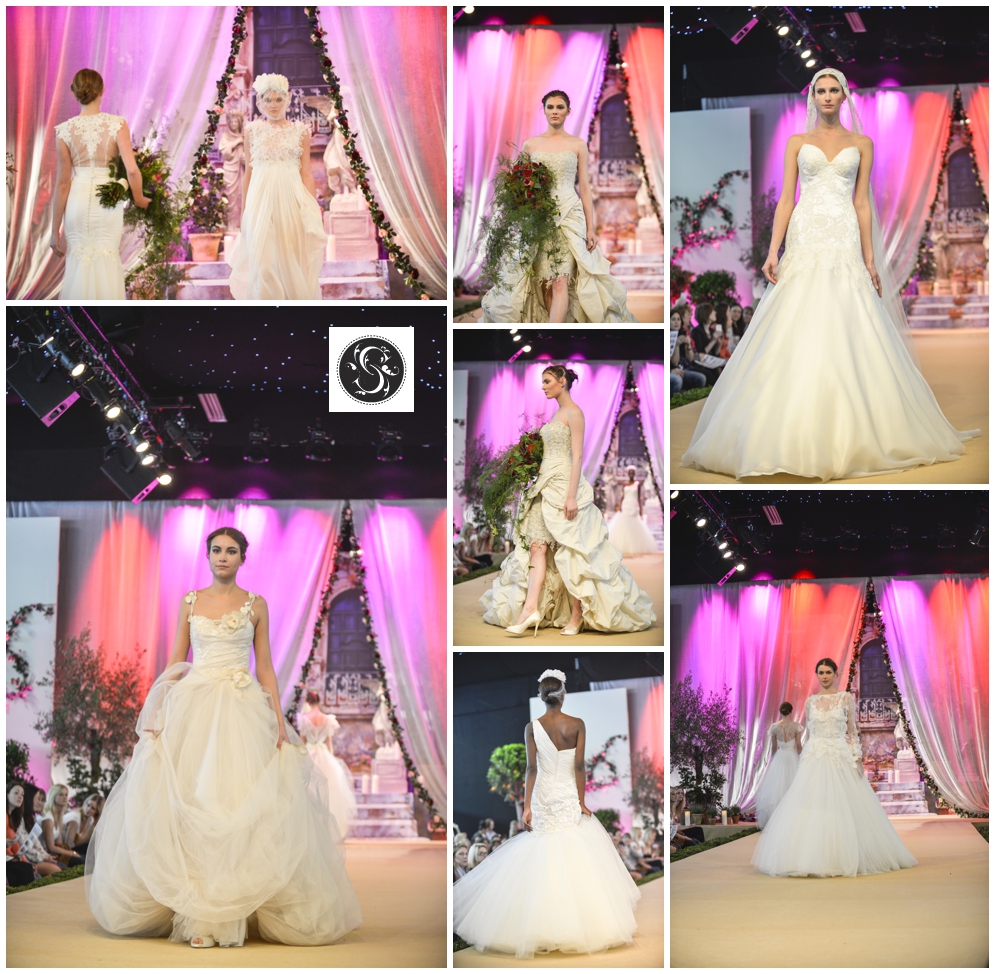 The Maid To Measure girls were there and it was lovely to say Hi, their stand was fun and well designed to draw a crowd and as ever their Bridesmaid gown designs were fabulous.  With the opulent wedding gowns on the runway show, Maids to Measure offered simple but elegant Bridesmaid gowns in glorious chiffon that would compliment any wedding.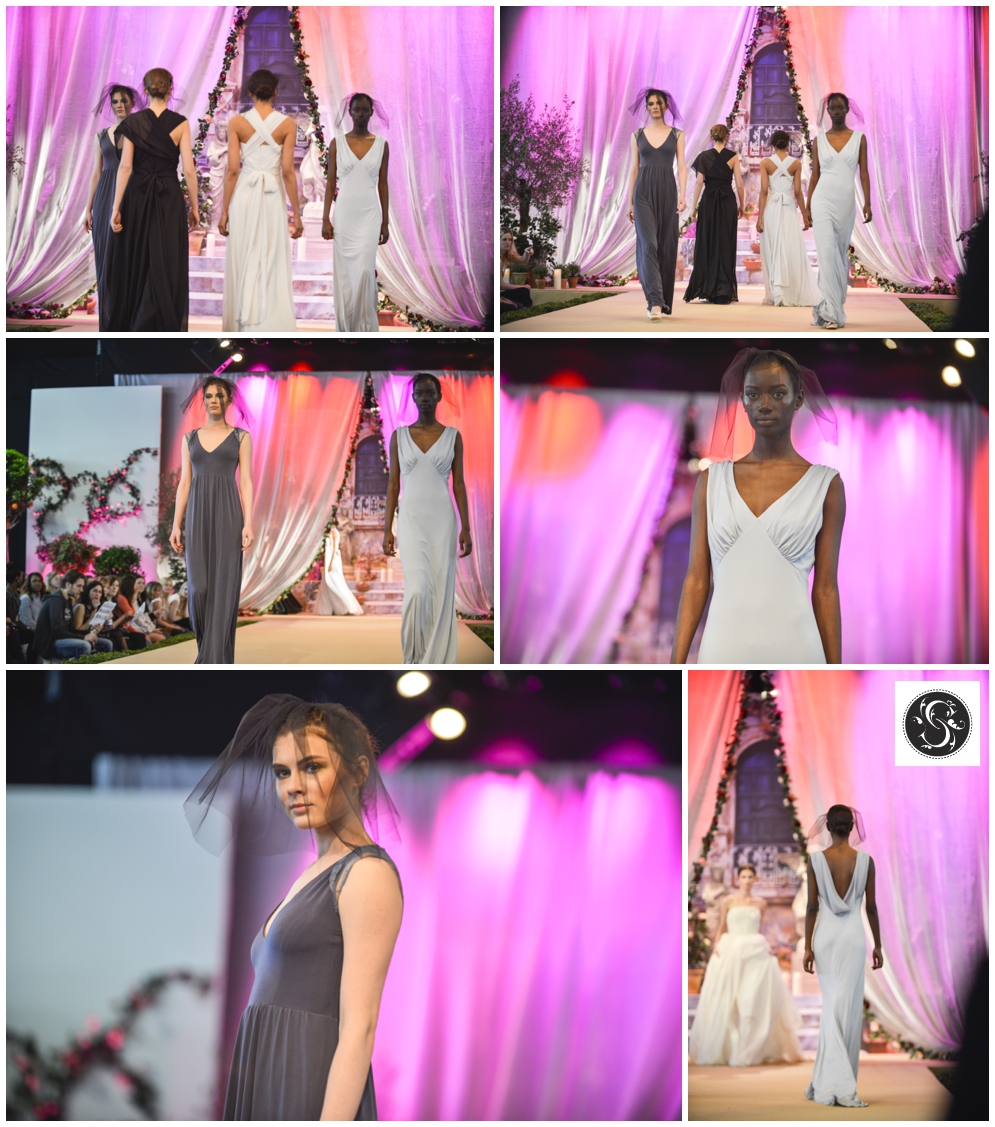 All around the show was a feeling of decadence, from the starlit sky of the show hall, the elaborate runway with its grecian ambiance, champagne and fine wine in abundance.  Someone who knows all about abundance and elaborate displays is Elizabeth Solaru of Elizabeths Cake Emporium.  Her wedding cakes are incredible, designed to wow with their wonderful design, impressive size and the no holds barred materials incorporated into them..diamonds and pearls..ribbons & lace..a 'little girls' dream.  Although I have to say I wouldn't want to be the delivery driver for these masterpieces can you imagine trying to move them!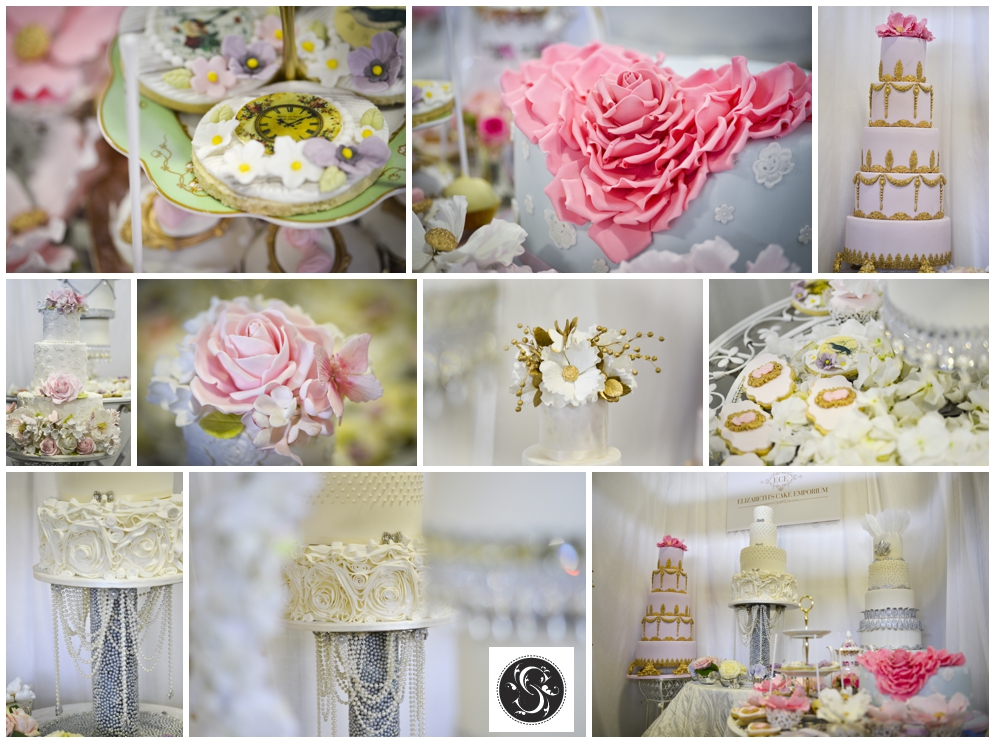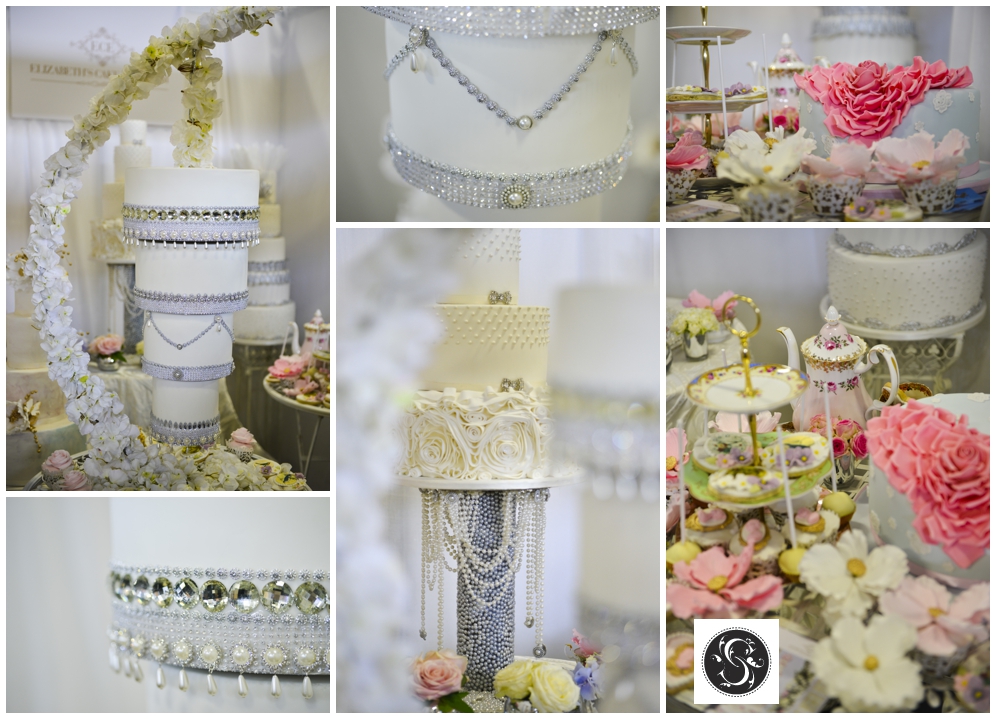 Another designer that I have been wanting to meet Federica Bruno did not disappoint, her wedding gowns & bespoke designs are for the most discerning woman.  I imagine any woman walking into a room wearing one of these gowns would feel 10ft tall.  They are truly beautiful and made with Hollywood stars in mind. I look forward to photographing them myself in the future…and the designer is wonderful, a petite package of red headed passionate creativity!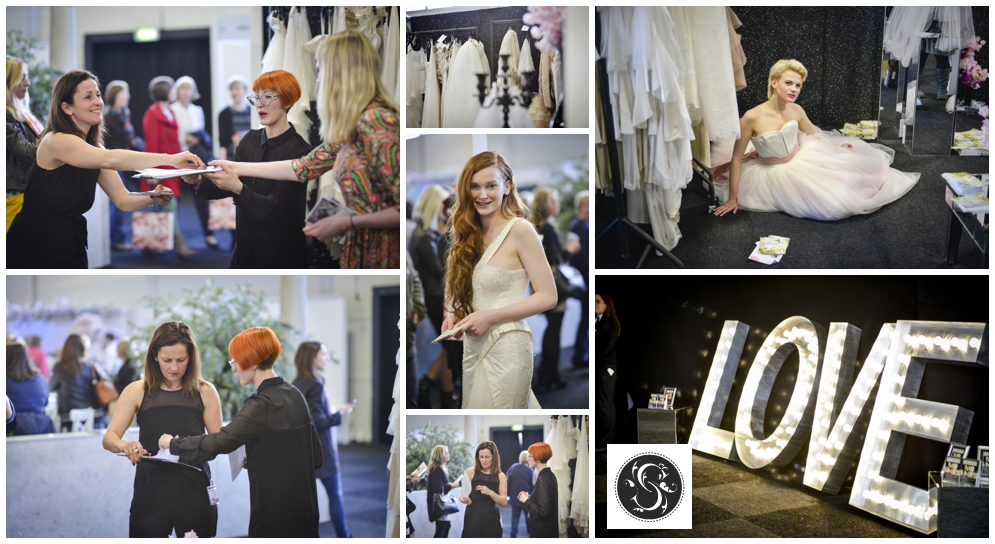 For any bride, whether retro, classic, vintage or modern there was much on offer.  There is definitely the feeling that one size does NOT fit all.  We do not want to be the same anymore when it comes to our wedding day, difference is key and the options are boundless.  My thought is to just have the day that you want, try not to have everything on offer!  with word art & camper vans, rock and roll wedding singers and airstream photo booths it may look like a wedding circus!  But, a little bit of what is on offer will certainly provide a bit of magic for your own Wedding Day and Brides the Show made sure you got to see all that is on offer!