Last night was very interesting..I can't say I haven't seen burlesque before but I think it may have been a first for my husband!
We went along to watch Alice in Wonderland…Glitter Box Burlesque Stylie.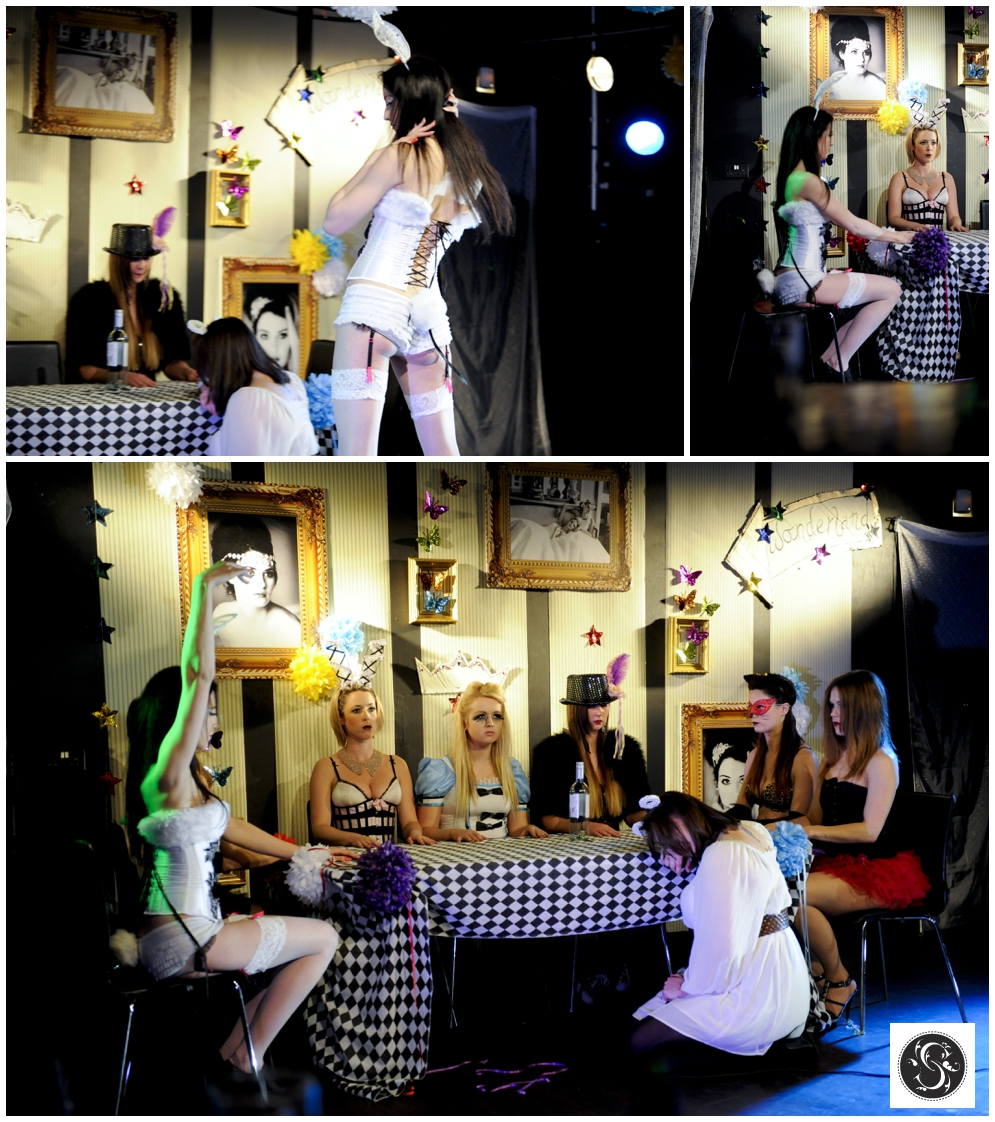 The show was at the Windsor Arts centre, organised by Charlotte – AKA Glamour L'Amour. My involvement with this curious affair? Charlotte is also a model and we have worked together on previous shoots..for Girl in The Green Scarf online fashion store & Madeline Isaac James, Bridal.
Charlotte needed to borrow some images if mine for her 'stage' and I offered to go shoot her show. The decor also featured some wonderful tissue Pom Poms created by the very talented Susie of Tissue Blossoms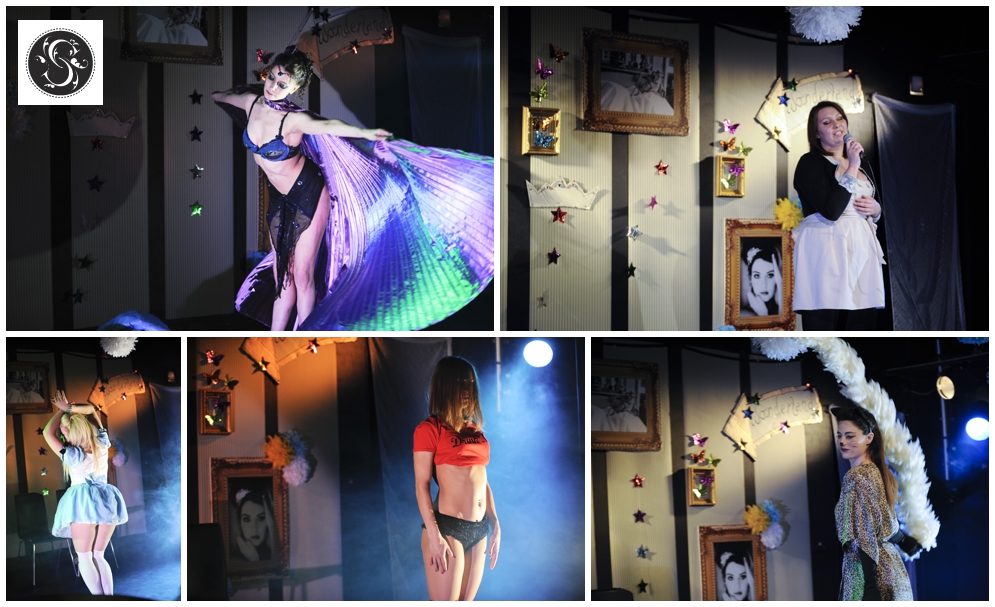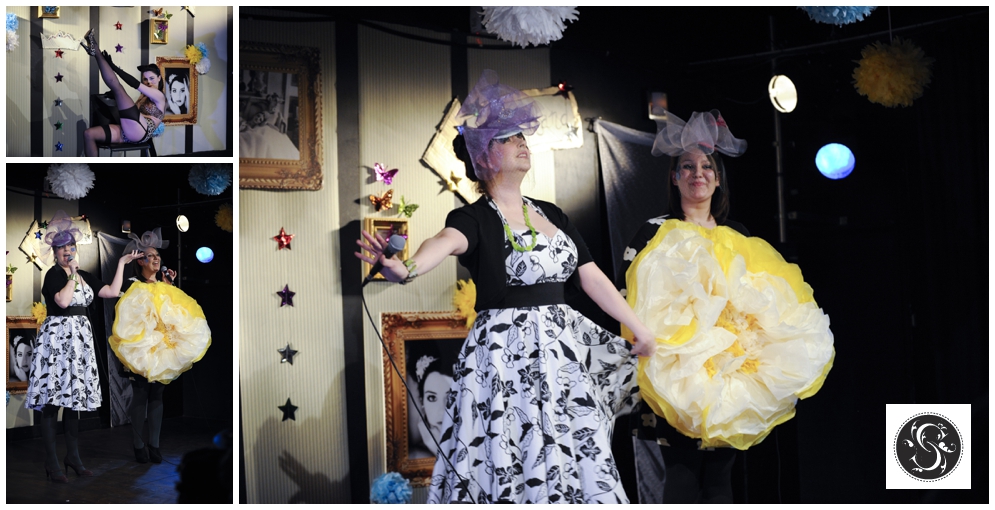 It was an interesting show, very vibrant, colourful, entertaining, there were great vocal talents and incredible, albeit cheeky dance moves going on!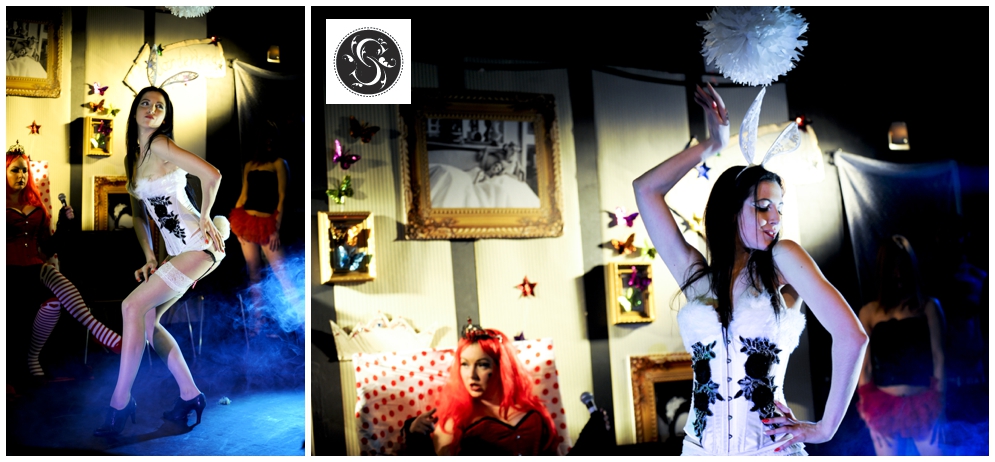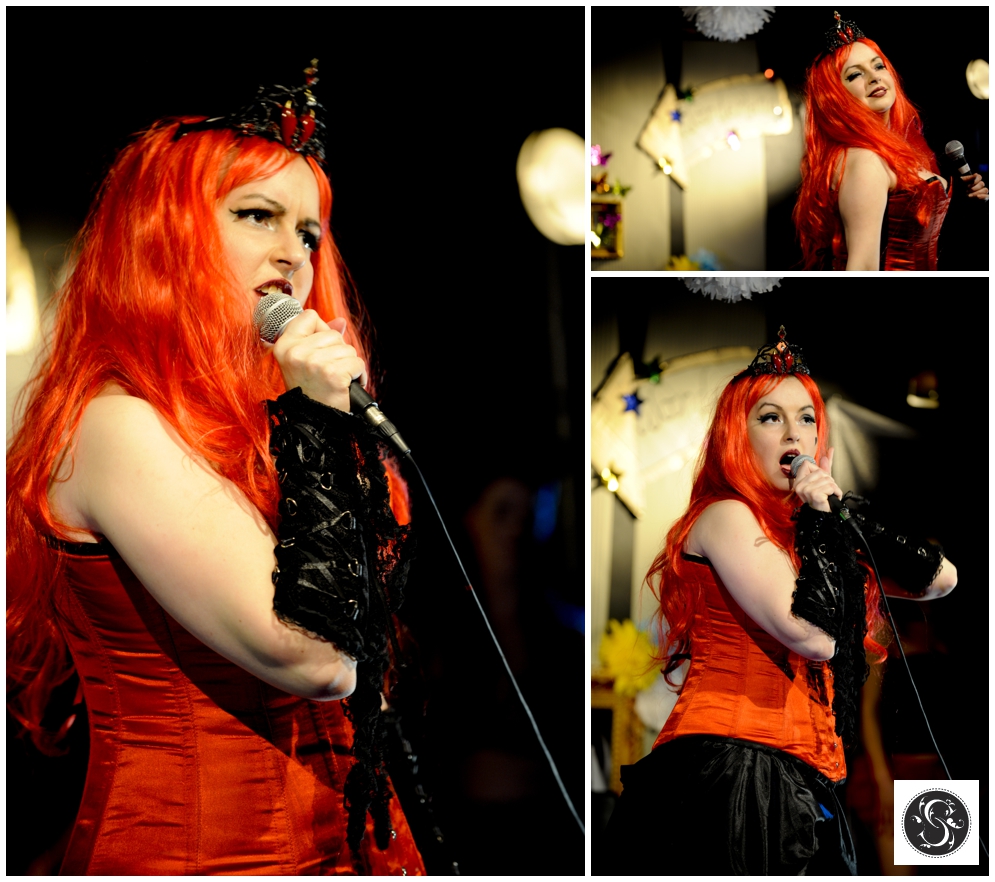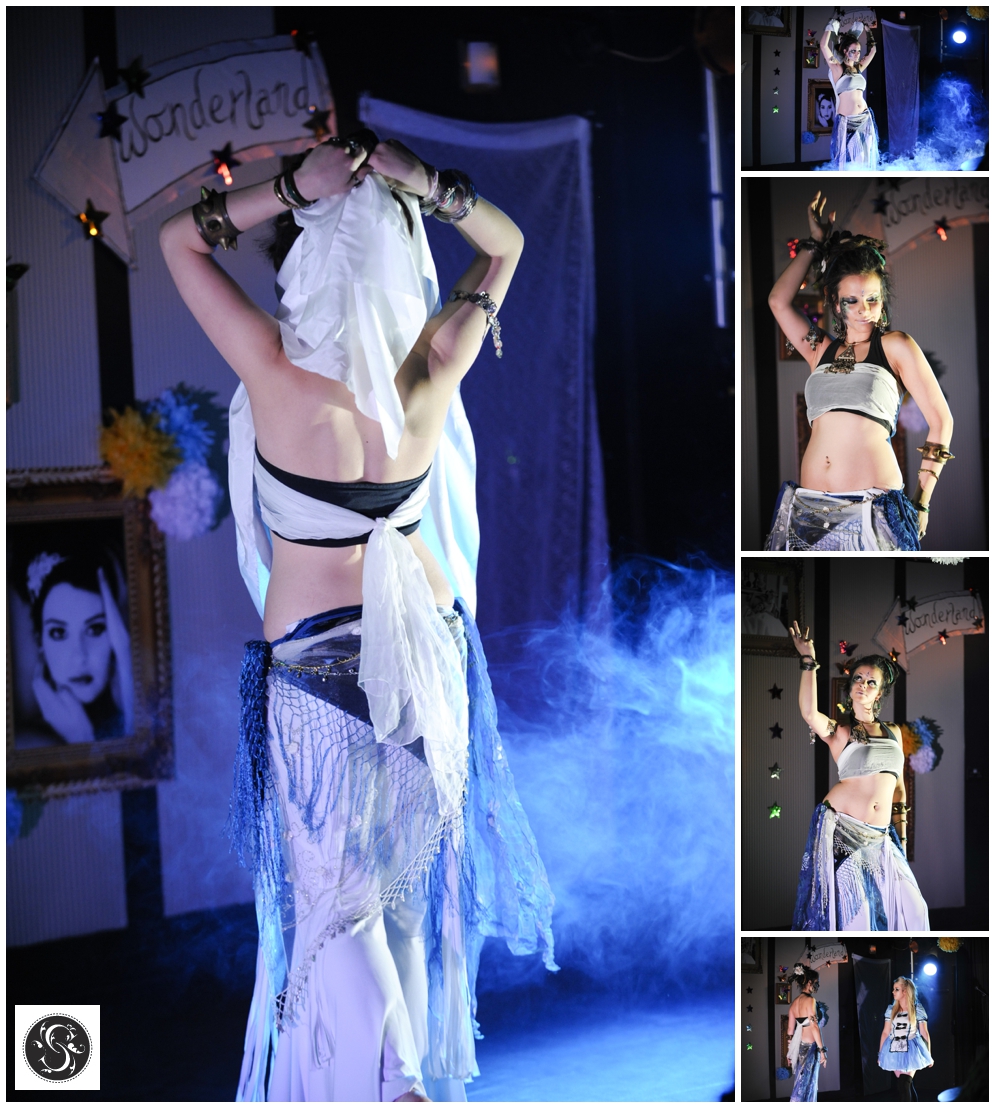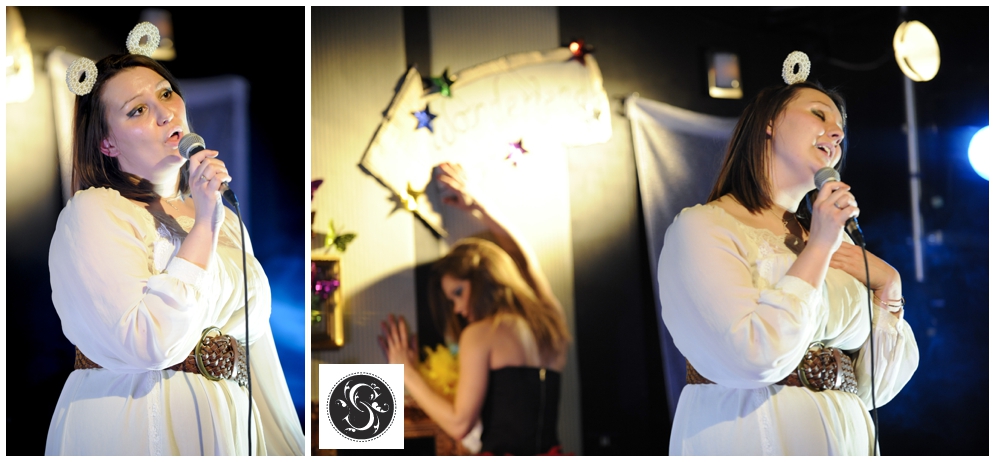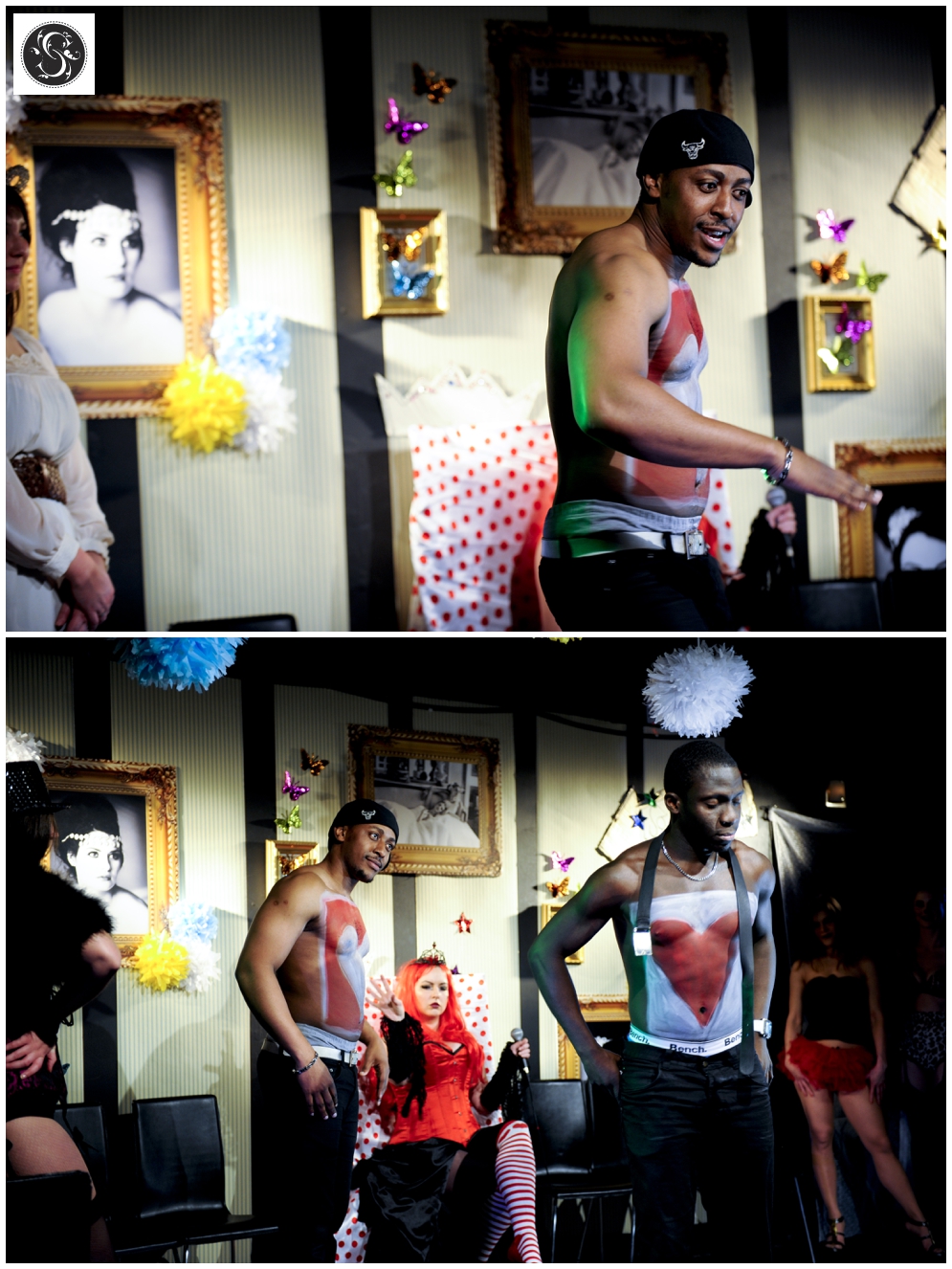 Photographically it was a challenge as the place was packed with no room to move with a very interesting audience, the age range and voyeurs would surprise you..not a room packed with men but groups of women, the older generation in couples were clearly enjoying the event and their whoops and cheers let us all know it.
Not sure if my husband would come with me again..secretly he undoubtedly enjoyed it but me being with him left him a little embarrassed. I see no need to be, a harmless, talented bit of artistic display never hurt anyone. I will say though this show certainly put a new spin on the old fairytale for me.